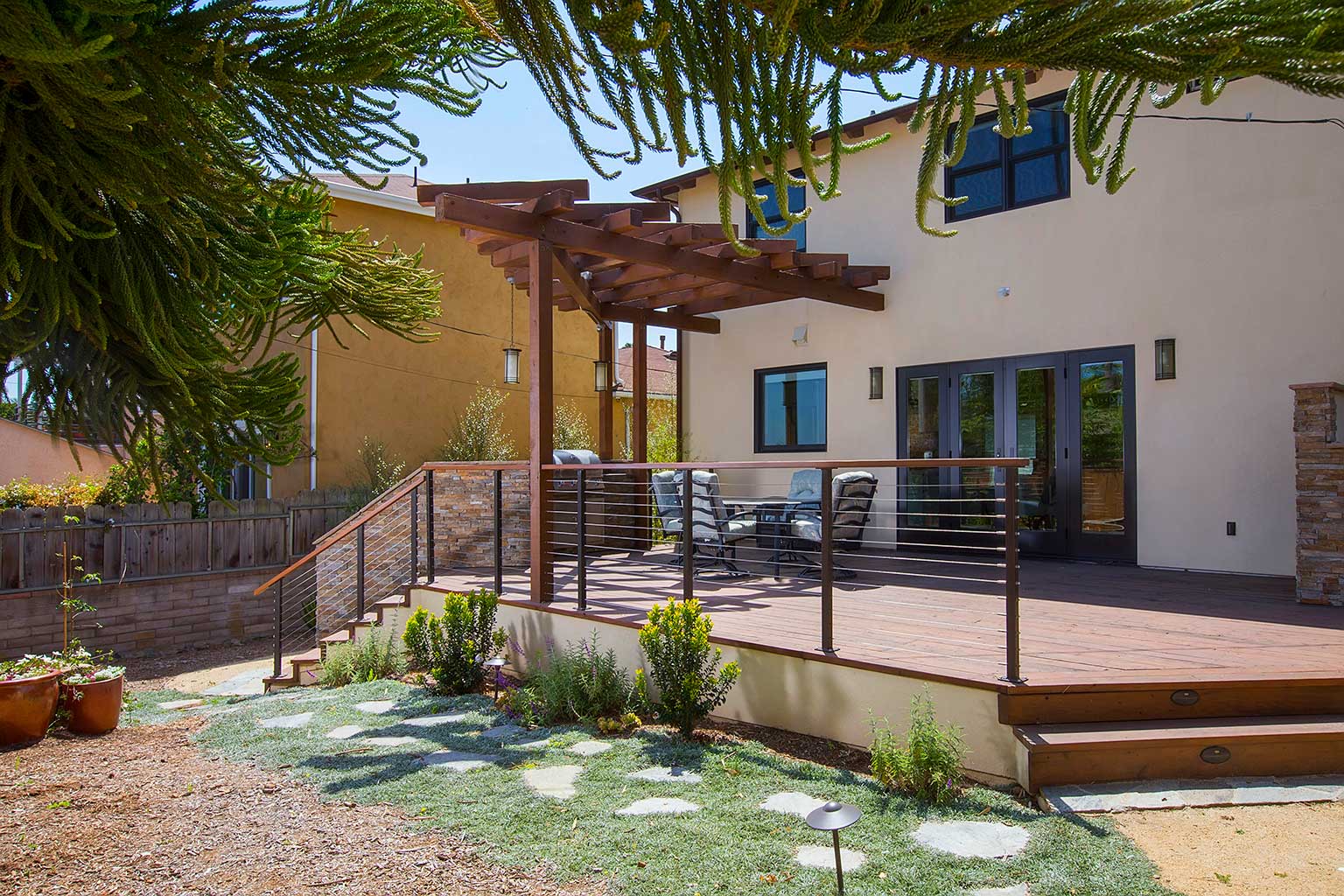 Whether you have an older home that you'd like to modernize or your home simply doesn't project the image you have always dream off, a whole-home renovation is a solid choice. Your home should be a reflection of you; it should show your style and suit your needs. A whole-home renovation is a good way to make sure your home's interior flows well and is designed the way you'd like it to be.
When it comes to planning for a whole-home remodeling project, there are a lot of things to consider.  At Regal Concepts & Designs, our team of skilled professionals is here to help you create a home that fits your family and your lifestyle. We understand that a whole-home renovation is a big project, and we'll do our best to make it as fun and stress-free as possible, so that you can come home to a house you love.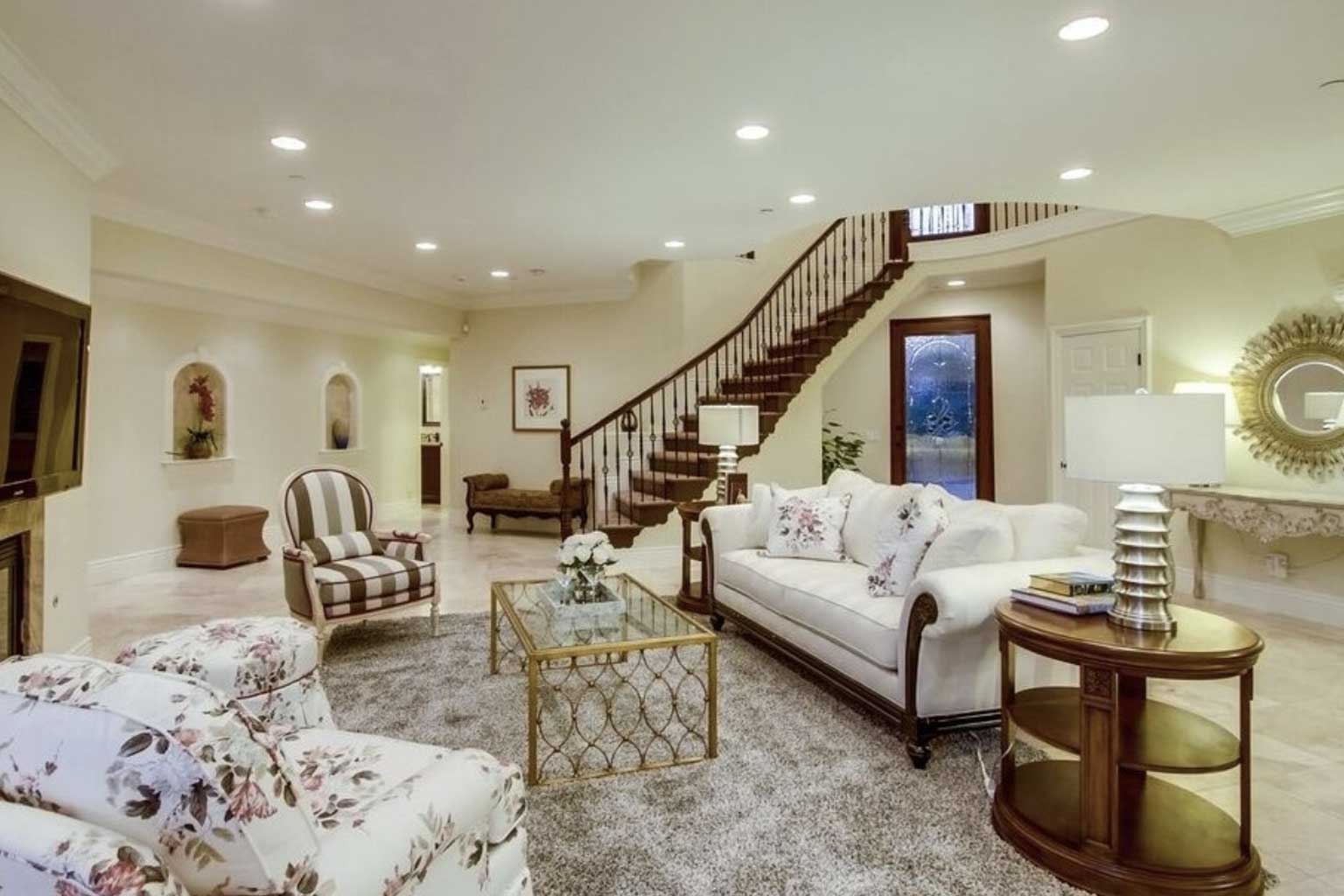 The picture on the top of this page features a beautiful outdoor living space where we incorporated heavy architectural beams, and drop pendants for lighting. The built in BBQ with the masonry accent walls make an inviting space for entertaining while the large deck allows both for casual seating and a dining table.   And the picture immediately above this section  shows an open plan design allowing for a light warm open space.  The travertine floors are contrasted by the stained cherry staircase and custom stained glass doors.  The arches in the hallway add detail and allow for a personal touch as seasons change.
In the pictures that follow, first we display an ensuite bathroom and master bedroom filled with natural light.  The colors combine together to make a warm peaceful space. The large soaking tub and master bedroom deck overlook unobstructed views.   The hand-carved vanity, with the copper tub surround add a timeless beauty to this elegant bathroom.  The second shows an addition and front deck, allowing for a quiet place to escape the morning sun.  The masonry walls add detail and color while the deck and low masonry walls allow a serene place to enjoy the beautiful landscaping.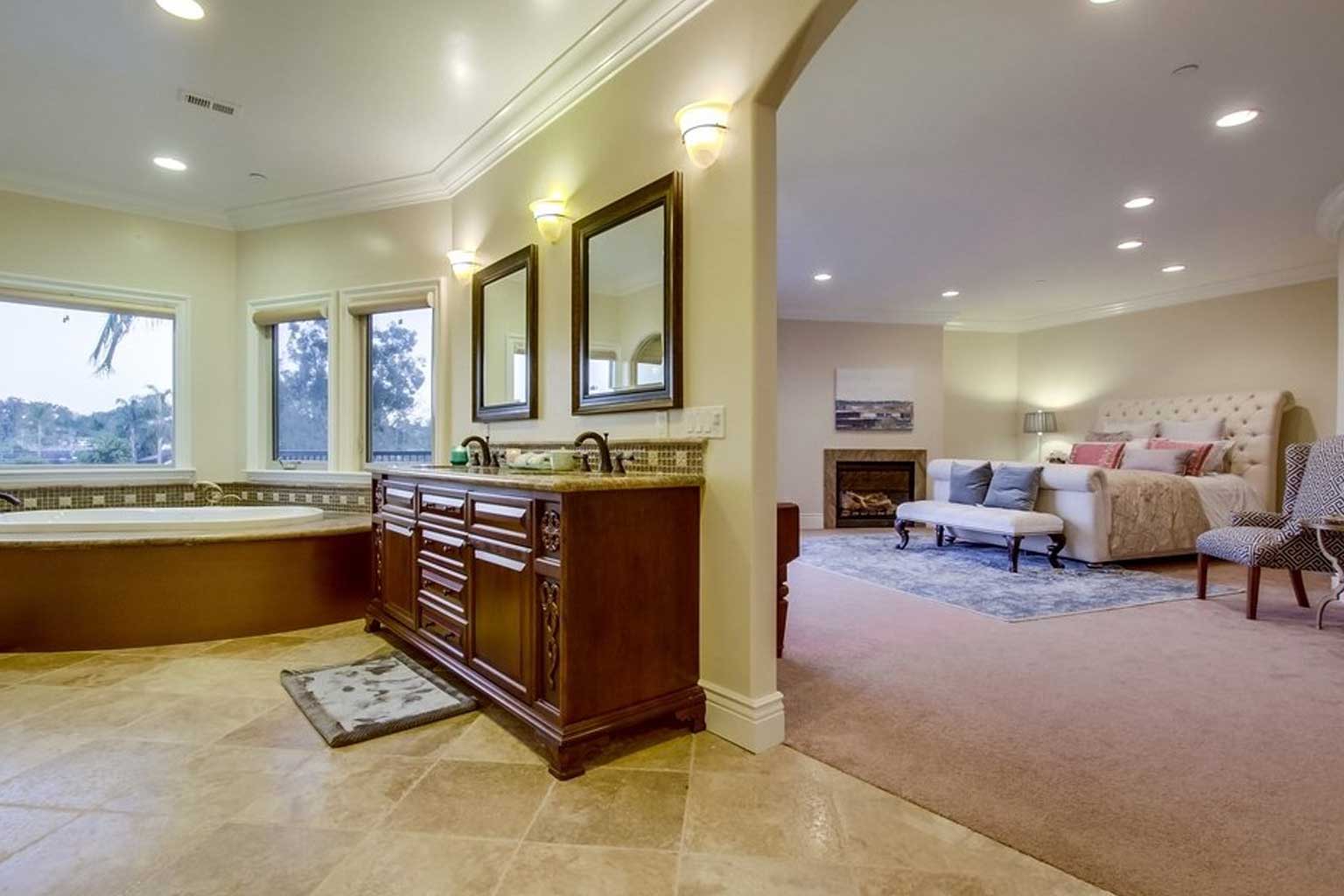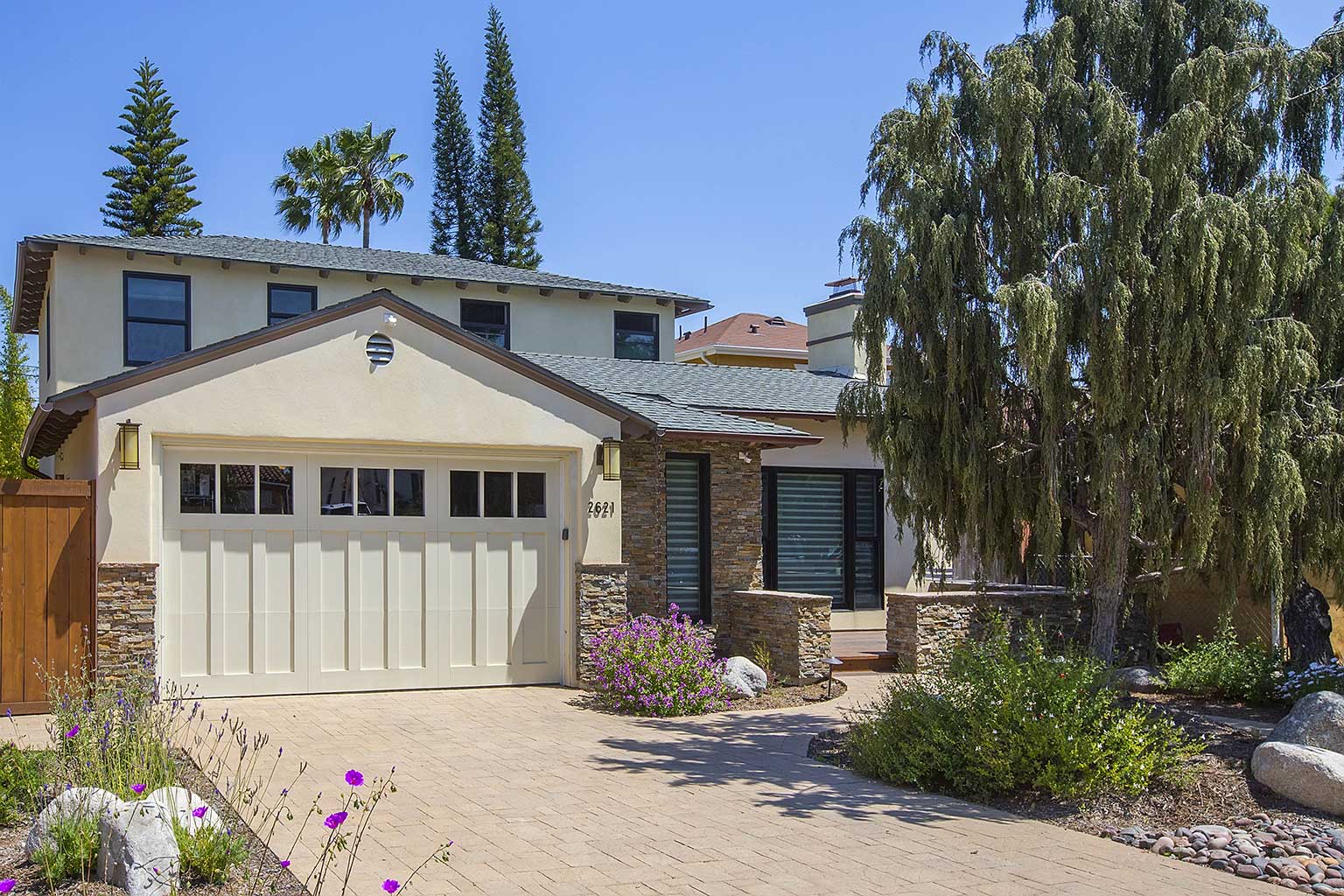 In this next picture, this large beautiful great room is full of natural light.  The graceful curves flow around the room, accented by moldings and trim work. The stained cherry woodwork adds a contrast to the travertine flooring and light colored walls to create a beautiful inviting home filled with light and warmth.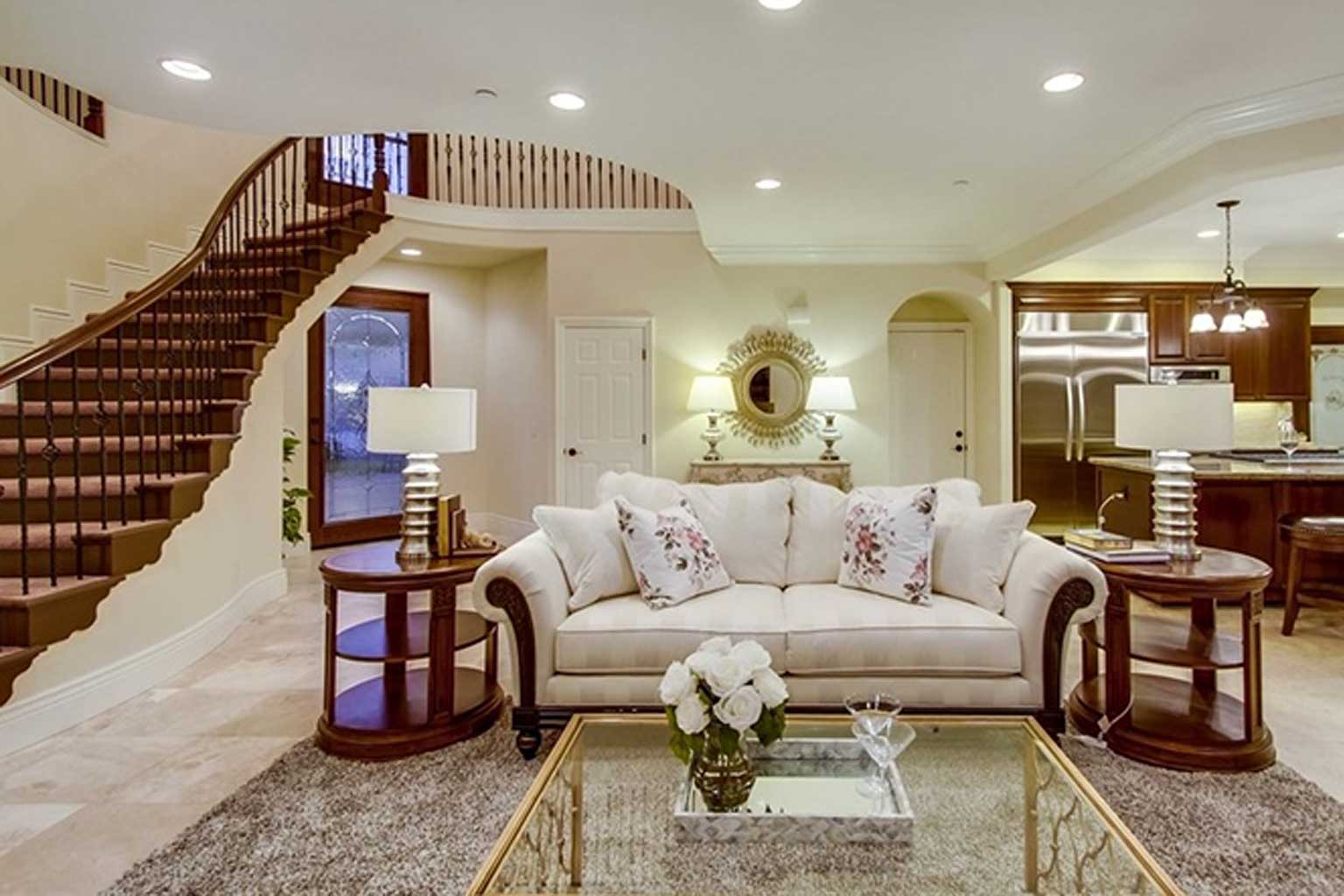 We are in the middle of the remodel project right now but this is an EXCELLENT company to work with. Paul is the contractor and makes sure that everything goes smoothly. He is patient, honest, responsive and professional. I feel so fortunate to have found this company and to be working with a contractor who we totally trust. He has integrity and works with his clients to make certain that they are completely satisfied.  We are pleased to have found Regal Concepts, and will use him again as well as give him our highest recommendation. When done, I will write again and share pictures.
We love the gourmet kitchen, the renovation of the original space and the new bathroom. It was a great experience. We had never gone through anything like this before and we are so grateful for Paul's knowledge and suggestions for a wonderful outcome. Except for the changes we asked for, Paul held to his cost structure and the project was done within budget. Without hesitation we would recommend Regal Concept and Designs.
We have been completely satisfied with Paul and his crew at Regal Concepts, and recommend them highly to everyone we know. We first met Paul while looking for a contractor to remodel our bathroom and do some needed home repairs, and were immediately impressed with his extensive knowledge of home remodeling and construction, his skills as a wood craftsman, and his suggestions for remodeling. When we decided to undertake a more extensive remodel, we worked with Paul and an architect he recommended to come up with a plan for an interior/exterior remodel that would great improve the functionality and aesthetic appeal of our home, and Paul and his team carried out the remodel. It was a highly interactive process, with constant communication; Paul always responded to our phone calls and emails very quickly, and updated us on a regular basis. We were particularly impressed by how he would present several alternatives for most situations, describing pros and cons and covering a range of budgetary options. We had originally considered hiring an interior designer, but decided that this was unnecessary, due to Paul's excellent eye for design. Paul's team was great, and has been working with him for years.
The quality of the work, and in particular the wood cabinets/moldings and tile, is really outstanding, and whenever we raised a question about something or requested a minor modification, it was quickly addressed. Although we started the project with a focus on the interior remodel, we were so happy with Regal's work that we kept adding projects, including the front porch addition and the stone patio – and then we decided we might as well have Regal repair our falling-apart garage. Detailed price quotes were always provided, and Paul coordinated all permitting with the architect and oversaw meetings with inspectors. The complete project took exactly one year from start to finish; three to four months had been estimated for the initial interior remodel, and that was a fairly accurate estimate. When we tell people we remodeled our home, we often hear horror stories about their experiences with contractors – but that was the opposite of our experience. We can't imagine a better contractor/team than Paul & Regal. Paul and his team were hard-working, extremely pleasant, responsive, skilled, helpful, and honest.
You definitely get your money's worth with Paul & Regal, and you will actually enjoy the remodeling experience (at least as much as that's possible!).
Reserve your consultation with
Regal Concepts and Designs

About Regal Concepts & Designs
Regal Concepts & Designs is a unique full service construction company, established in 1997. Our principle, Paul Lyttle, has over 23 years of extensive construction experience. Paul was formally trained in Ireland and certified by the City and Guilds of London as a Master Craftsman.
CA Lic. #770699