ADU: Accessory Dwelling Units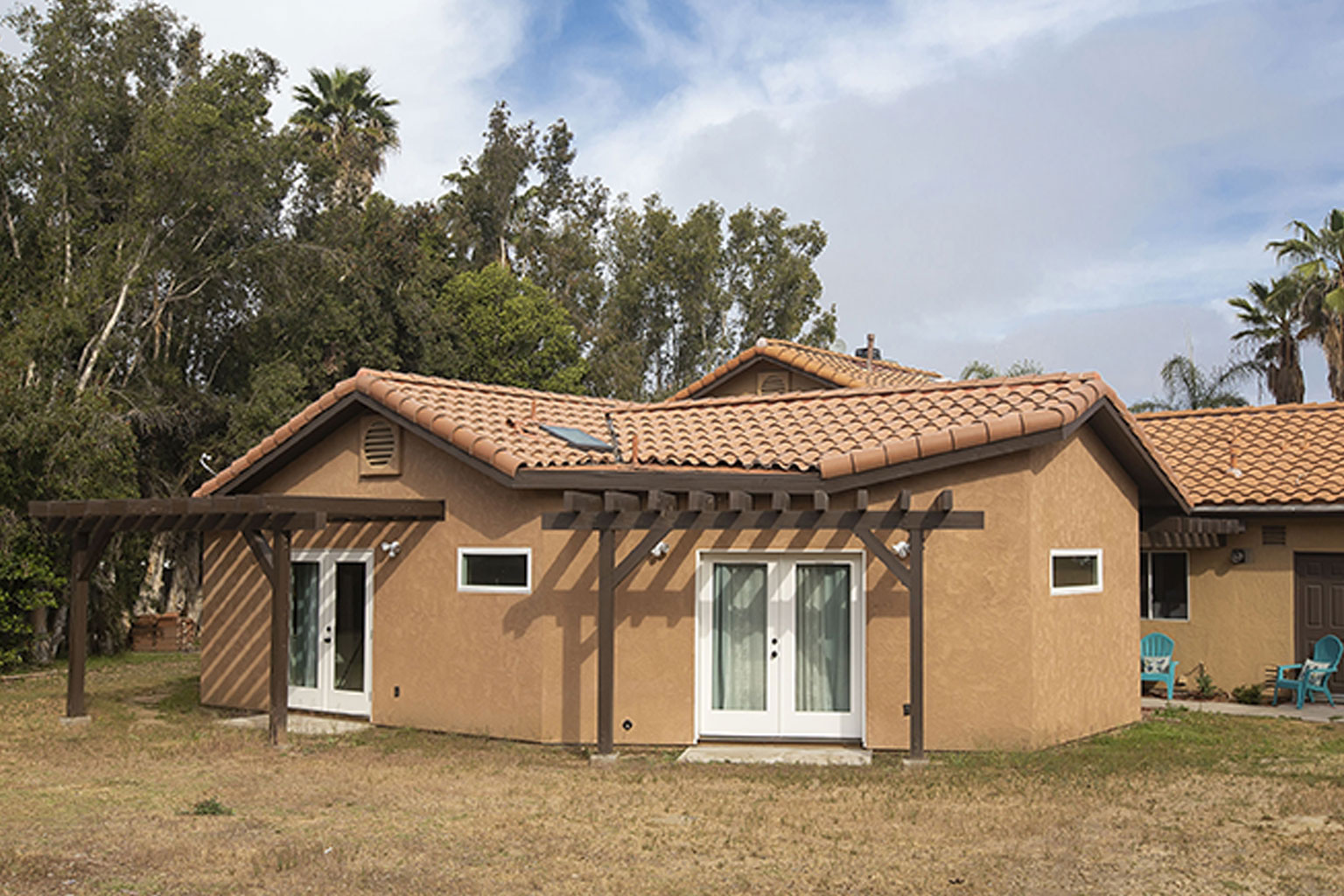 Accessory Dwelling Units (ADUs) are known by many names: granny flats, in-law units, backyard cottages, secondary units and more. No matter what you call them, ADUs are an innovative, affordable, effective option for adding much-needed housing in California.  An ADU is a secondary dwelling unit with complete independent living facilities for one or more persons.
They generally take three forms. A detached unit, an attached unit or repurposed existing space are the traditional options for an Accessory Dwelling Units. And when it comes to planning for an ADU renovation project, there are a lot of things to consider.  At Regal Concepts & Designs, our team of skilled professionals is here to help you create an ADU that fits your family and your lifestyle. We understand that an ADU is a big project, and we'll do our best to make it as fun and stress-free as possible, so that you can come home to a house you love.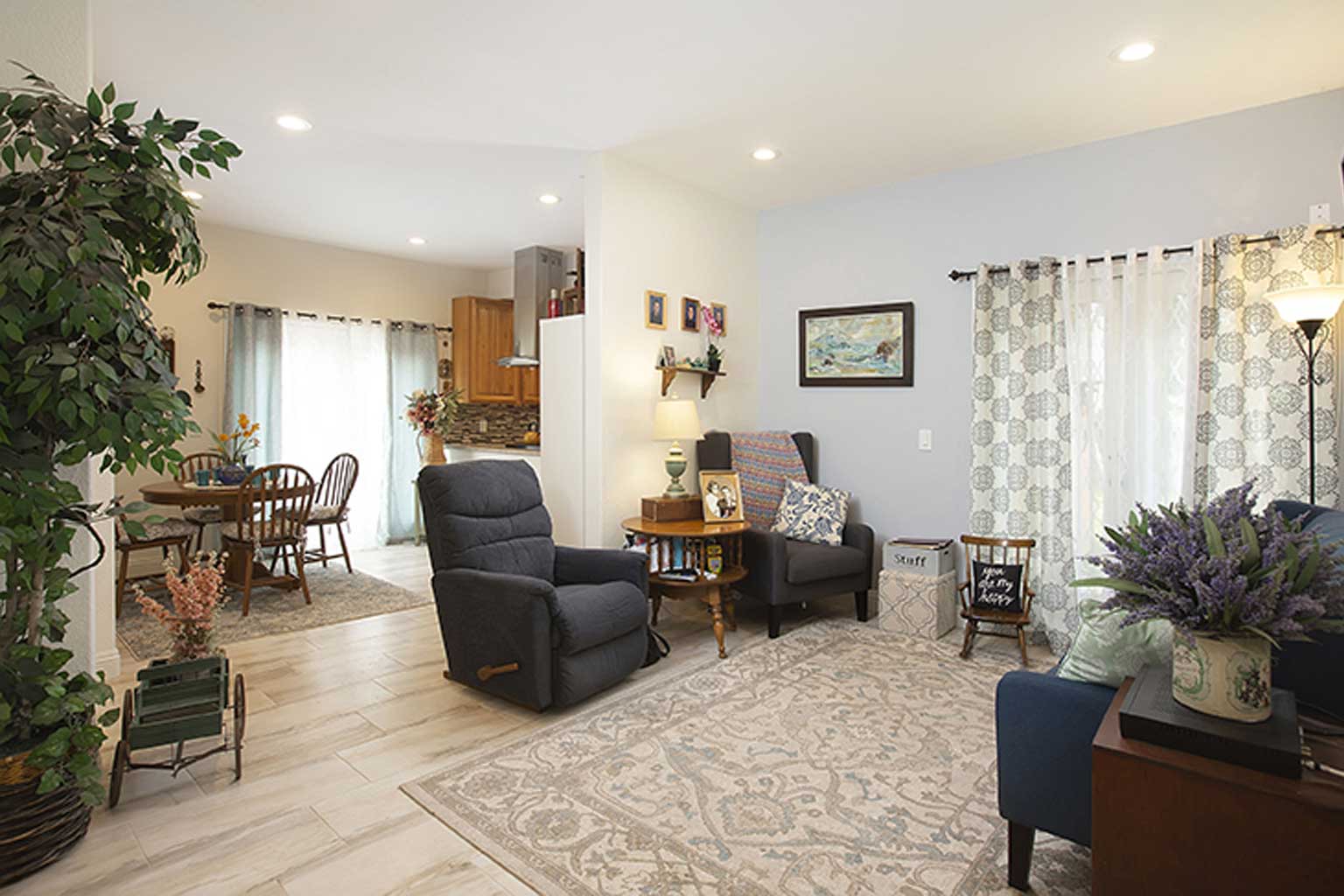 The picture on the top of this page shows how we added 1200 square feet to this beautiful home.  We matched the finishes exactly making it appear it has always been part of the home. We are able to use the same electrical and plumbing lines from the house to lower the cost of construction.   And the picture just above shows the interior finishes can be tailored to your personal touch, as it is a separated home.  We used a light colored porcelain plank flooring and kept the paint scheme lighter to have a warm bright feeling throughout the home.
In the pictures that follow, first we display architectural beams that provide detail and shade from the sun. Skylights were added in various rooms to add natural light. An abundance of doors and windows let a cooling breeze flow through the home. The second shows cherry cabinets and granite counters  complimented with a glass backsplash.  The dining room and living room are open plan where the family can all gather.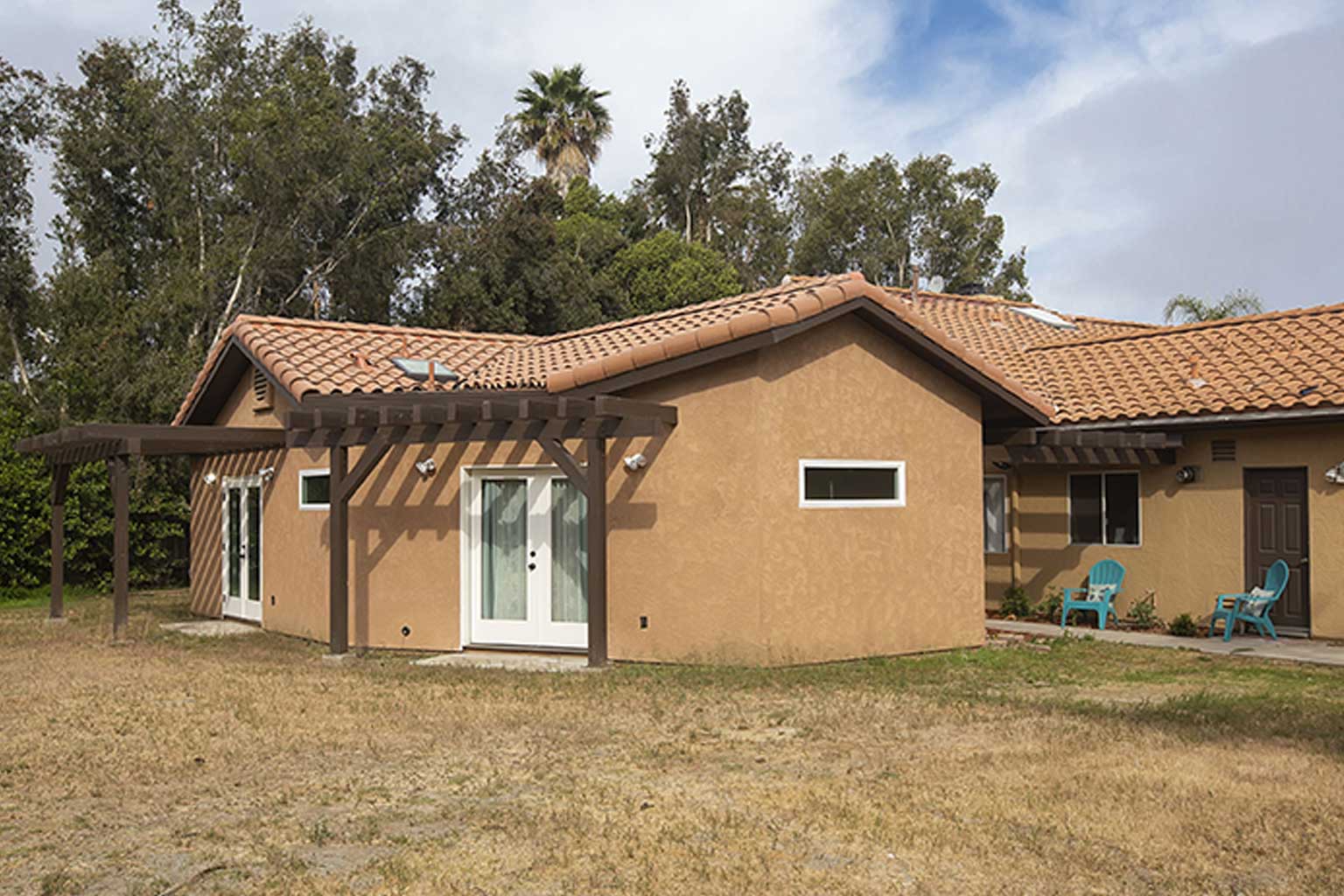 In this next picture the cherry cabinets and granite counters are complimented by the glass backsplash and porcelain plank flooring. We were able to design a kitchen with a large footprint for this companion unit.  It has the same amount of cabinets and counter space as most regular homes.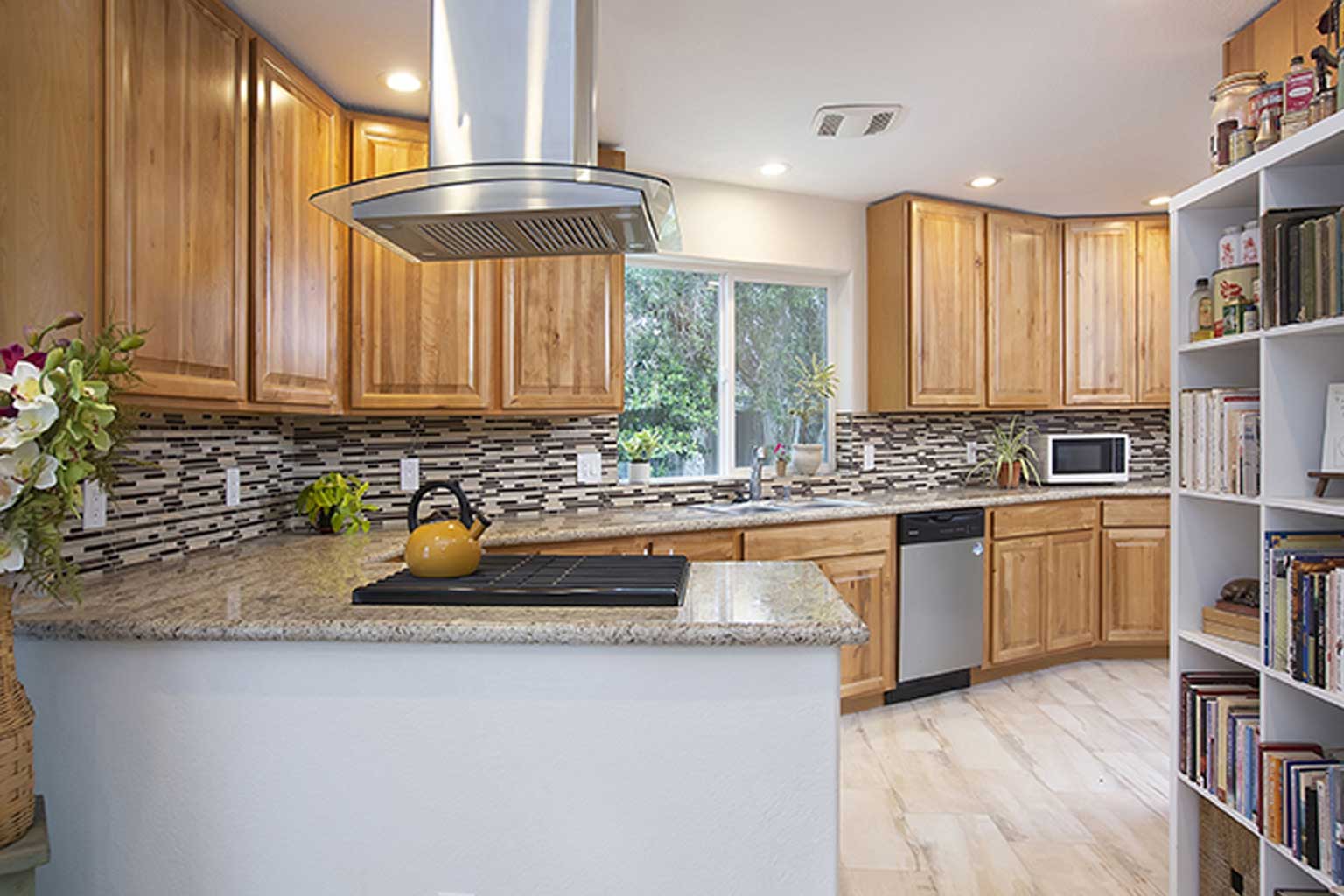 It went great, this was second time using this company, Paul helped us with the designs, plans and permits. His crew did a great job of keeping the site clean and organized. The project was on schedule and came in on budget. The attention to detail was excellent, all of the workmanship was of the highest quality. We would definitely recommend Paul to anyone.
This was our first time remodeling and were not sure what to expect. Our friends referred Paul to us, and we actually saw previous work that they did. Even so, we were still nervous.   Paul met with us and explained all of the different phases of the project. We told him what we liked and did not like, somehow he came back with a design that we fell in love with.   His crew was always on time, very respectful of our home and neighbors, and they cleaned up each and every day. The communication between Paul and us was always great. He responded to all of our e-mails quickly, and was always accessible to take a phone call. There were change orders which we decided upon, as the project progressed,  Paul was able to complete all of these quickly. With the exception of these add-ons, which we requested, there were no surprise charges.  We are very happy with our new companion unit and can honestly say we would not change anything about it.
We are extremely happy with our new home and the service provided. The workers were always on time, the sub-contractors were very professional and the area was always left clean and very orderly at the end of the day.   The project was held up a few times because of city inspectors not showing up then Paul and his crew came in on the weekends to keep on schedule.   The communication was great and we always knew what was happening.  The crew was very friendly and fun to be around (we actually miss them being there, although we are very glad to have our new home).   Paul the owner was very helpful with critical design decisions, especially in the kitchen.   We are very satisfied with everything and recommend Regal Concepts and Designs to our friends.  The finished unit was more than we had envisioned and the kitchen is spectacular.  We are very happy.
Reserve your consultation with
Regal Concepts and Designs

About Regal Concepts & Designs
Regal Concepts & Designs is a unique full service construction company, established in 1997. Our principle, Paul Lyttle, has over 23 years of extensive construction experience. Paul was formally trained in Ireland and certified by the City and Guilds of London as a Master Craftsman.
CA Lic. #770699