Awards and certifications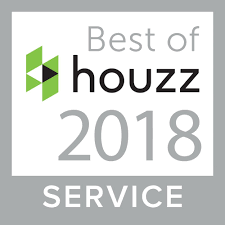 Best of Houzz Design 2018
Houzz is the leading platform for home remodeling and design, providing people with everything they need to improve their homes from start to finish – online or from a mobile device. The Best Of Houzz is awarded annually in three categories: Design, Customer Service and Photography. Design award winners' work was the most popular among the more than 35 million monthly users on Houzz. Customer Service honors are based on several factors, including the number and quality of recent client reviews. Architecture and interior design photographers whose images were most popular are recognized with the Photography award.
Winner! 2018, 2017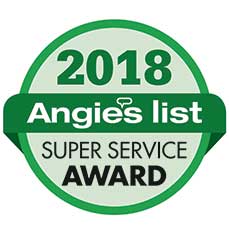 Angie's List Super Service Award
Super Service Award winners must meet strict eligibility requirements, which include maintaining an "A" rating in overall grade, recent grade and review period grade. The SSA winners must be in good standing with Angie's List, pass a background check, submit a current trade license attestation and abide by Angie's List operational guidelines.
Less than 5 percent of companies win the super service award, and 20 percent of those awarded this prestigious award, win it 5 years or more.
Winner! Angie's List Super Service Awards 
2018, 2016, 2015, 2014, 2013, 2012, 2011, 2009
Reserve your consultation with
Regal Concepts and Designs

About Regal Concepts & Designs
Regal Concepts & Designs is a unique full service construction company, established in 1997. Our principle, Paul Lyttle, has over 23 years of extensive construction experience. Paul was formally trained in Ireland and certified by the City and Guilds of London as a Master Craftsman.
CA Lic. #770699