Whether you have an older home that you'd like to modernize or perhaps build a new custom home in Clairmont, Regal Concepts is the local company we wish you to consider partnering with.
Claremont is a wonderful neighborhood for families, generations live here.
As an older neighborhood, we have been privileged to help many people turn there houses into their dream homes.
Close to the coast and Downtown, It is a highly desirable neighborhood to bring a family up, and we thoroughly enjoy our projects in this neighborhood and meeting the wonderful people who live there.
To learn more about this beautiful place to live, we encourage you to visit the City of Claremont website here.
When it comes to planning for a remodeling project or building a new home, there are a lot of things to consider.  At Regal Concepts & Designs, our team of skilled professionals is here to help you create a home that fits your family and your lifestyle. We understand that remodeling and custom home building are big projects, and we'll do our best to make it as fun and stress-free as possible, so that you can come home to a house you love.
At  Regal Concepts & Designs, we want your remodeled or expanded Claremont house, or new Claremont custom home to a perfect combination and reflection of your dreams.
The picture on the top of this page features a addition that we added to create a new kitchen and dining room. We used cherry cabinets, granite counter tops and a glass backpslash that contrasts nicely with the white oak porcelain flooring.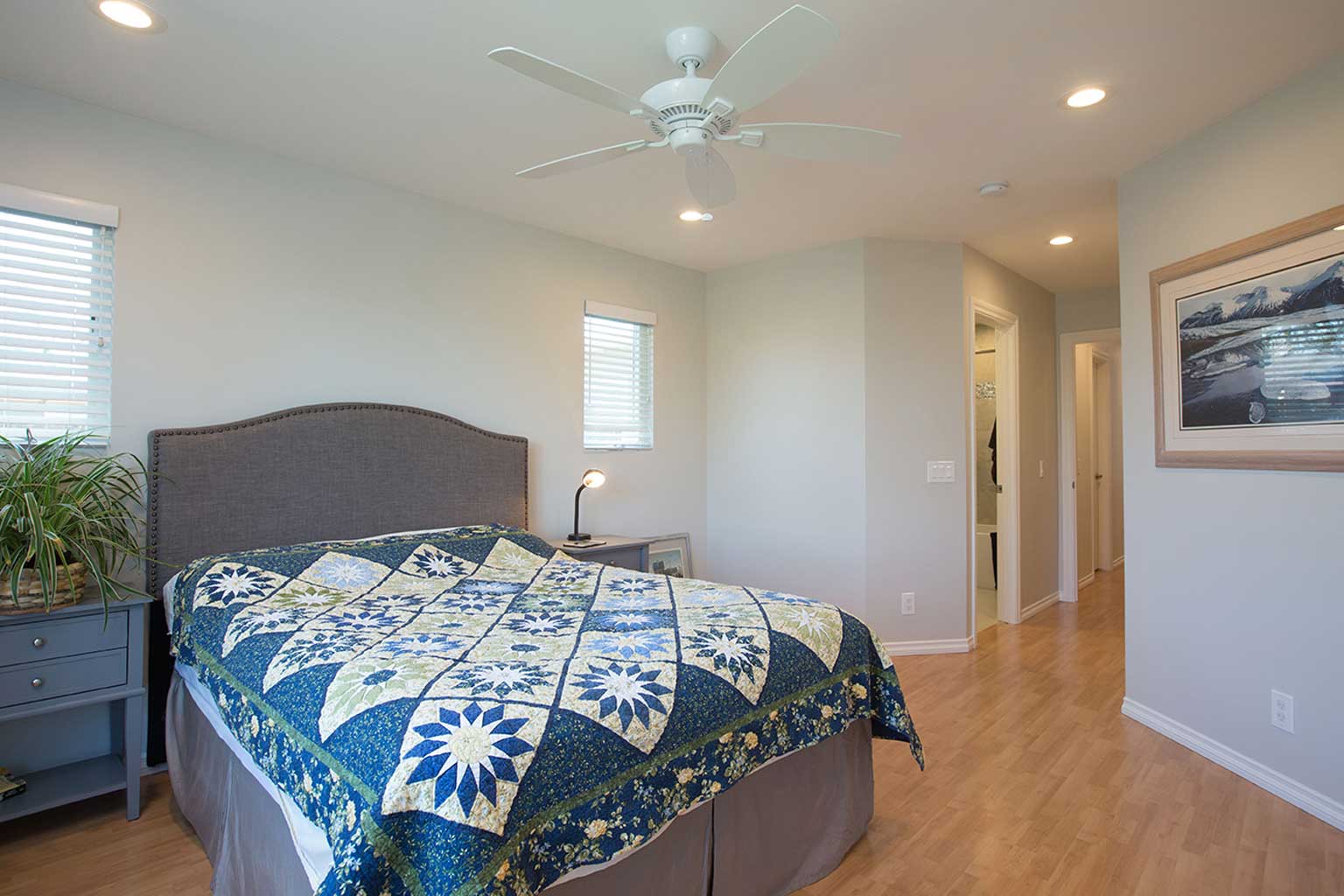 And the picture immediately above shows they needed more space for their growing family.  So we added a master bedroom and bathroom with a very large walk in closet, guest bedroom and an office/playroom for the kids. We increased the home by almost 50%. They loved their neighborhood, and schools, but had outgrown their home. They love their new house and all the additional space.
In this next picture you will see a differnent view of the same addition as above, showing their new office and hallway connecting it to the existing house. We created a nice flow without encroaching into any of the existing bedrooms or hallways, the new addition looks like it has always been part of the home.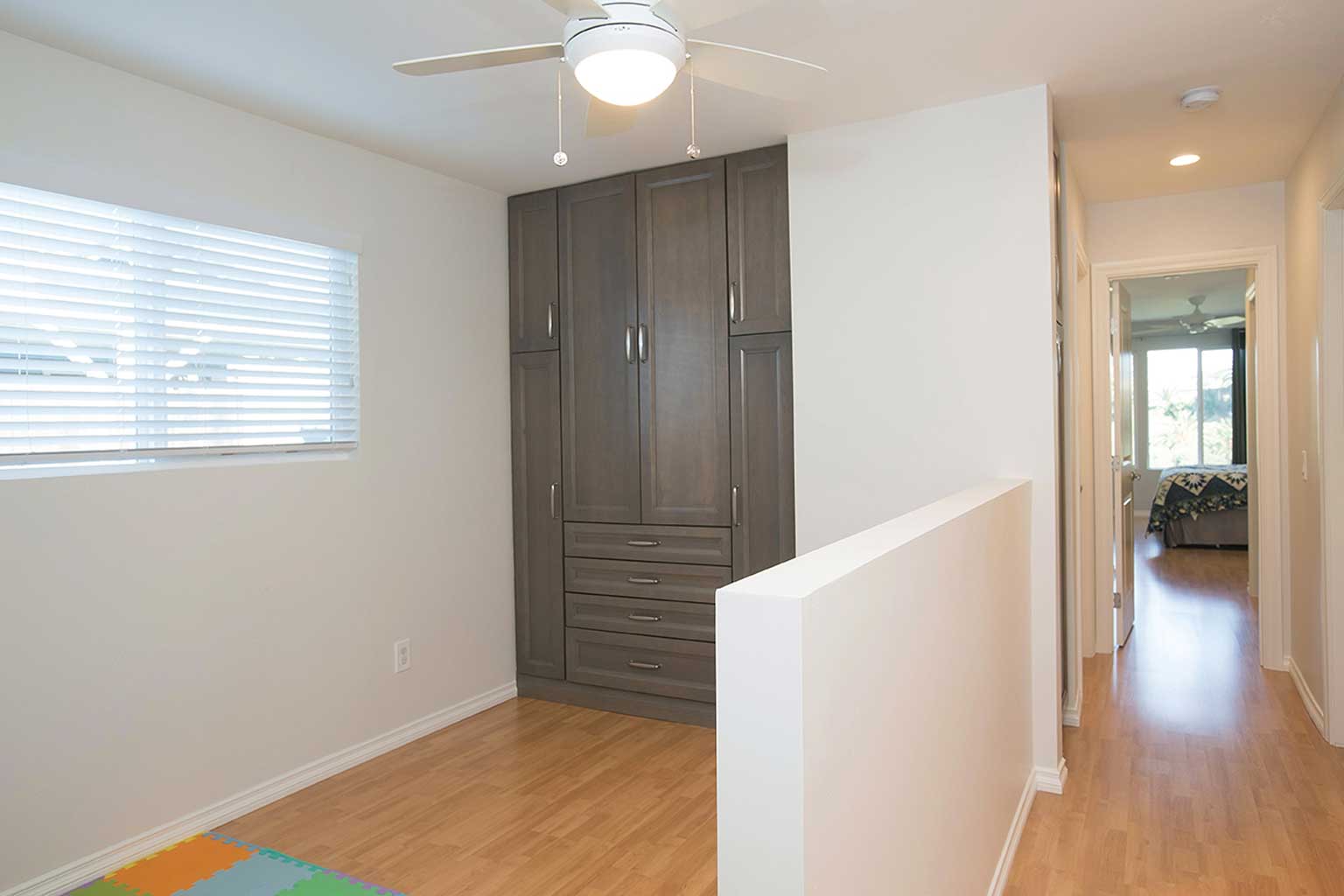 And finally we show beautiful new Master Bathroom en suite remodel. The mahogany doors are set up barn door style to enclose the closet. The bathroom naturally flows off the bedroom, and the accent lighting we used enhances the stunning finishes and features we incorporated.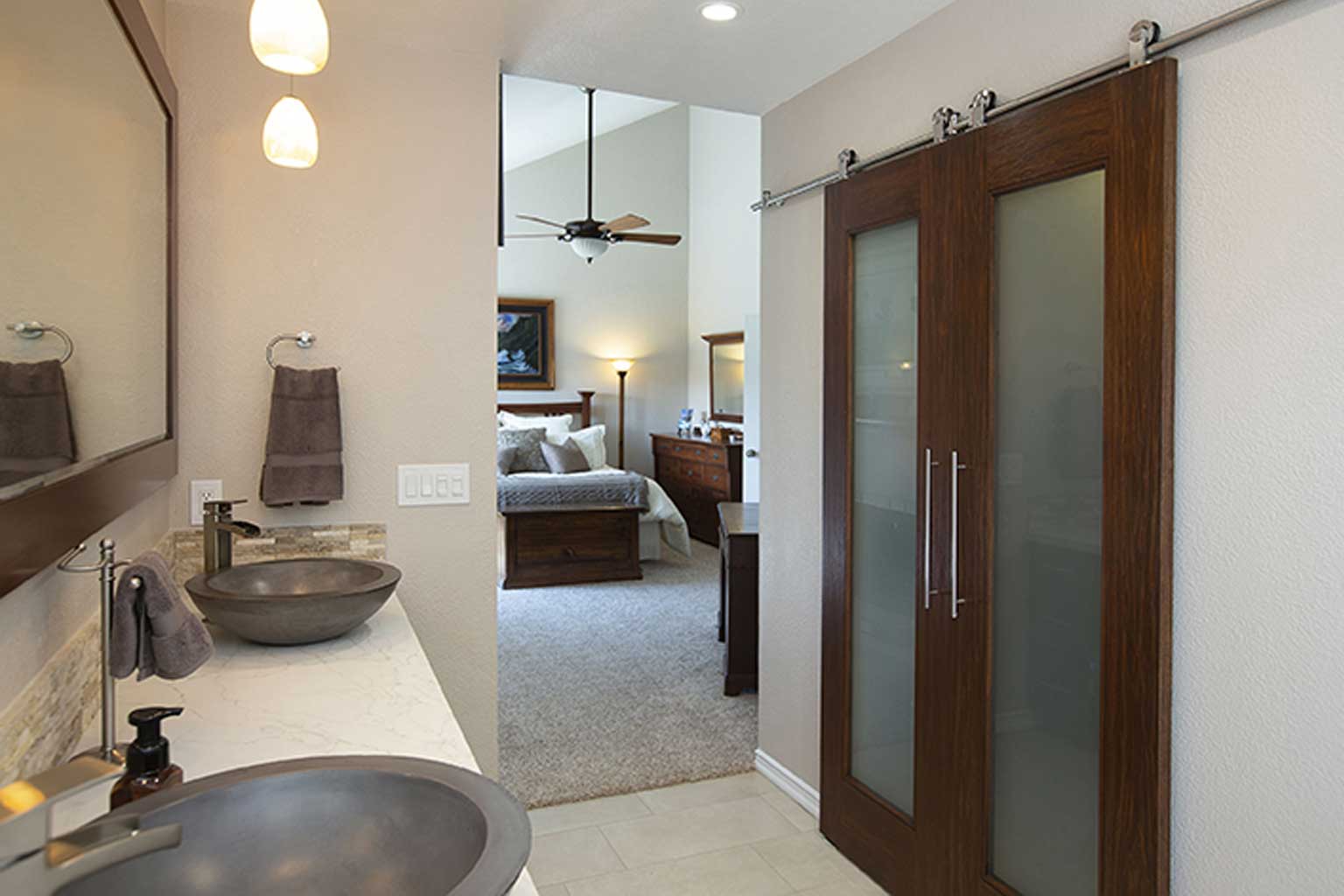 Contact Regal Concepts & Designs
 today so that we can schedule an appointment to help make your Claremont Remodeling or New Custom Home Building dreams come true.
We were extremely happy with the product that Paul and his crew from Regal Concepts and Design. They helped us create for our bathroom remodel and backyard concrete slab. From the start Paul was up front and highly helpful in turning our ideas into reality. His costs were reasonable and competitive with the rest of the contractors we contacted for this project. His crew was polite, thoughtful, and extremely clean. Whenever we were stuck on deciding between options, Paul always discussed all the options and was humble about his opinion on style (he never pushed us in a direction we were not willing to go). Paul is also well knowledgeable with local vendors for supplies related to our project. We will gladly reach out to Paul and his crew if we have any remodeling needs in the future. Brian C
Regal Concepts did a bathroom remodel for me, and I am very, very pleased with how it turned out. Paul was always available to willingly and happily answer any questions I had, and his  work crew was great….very patient and professional. They always left the work areas tidy and clean at the end of each work day. Thank you, Paul and Co! Kathy W
I love working with Paul because he is extremely honest & personable. He always tells you how it is. He keeps the project moving in order to complete each on time. His goal is always to make his clients and workers happy. His company is very much family oriented & he truly cares about each and every one of his clients. I have enjoyed working with him in the past and will continue to do so in the future. Highly recommend Paul & Regal Concepts & Designs! Jill M
Reserve your consultation with
Regal Concepts and Designs

About Regal Concepts & Designs
Regal Concepts & Designs is a unique full service construction company, established in 1997. Our principle, Paul Lyttle, has over 23 years of extensive construction experience. Paul was formally trained in Ireland and certified by the City and Guilds of London as a Master Craftsman.
CA Lic. #770699