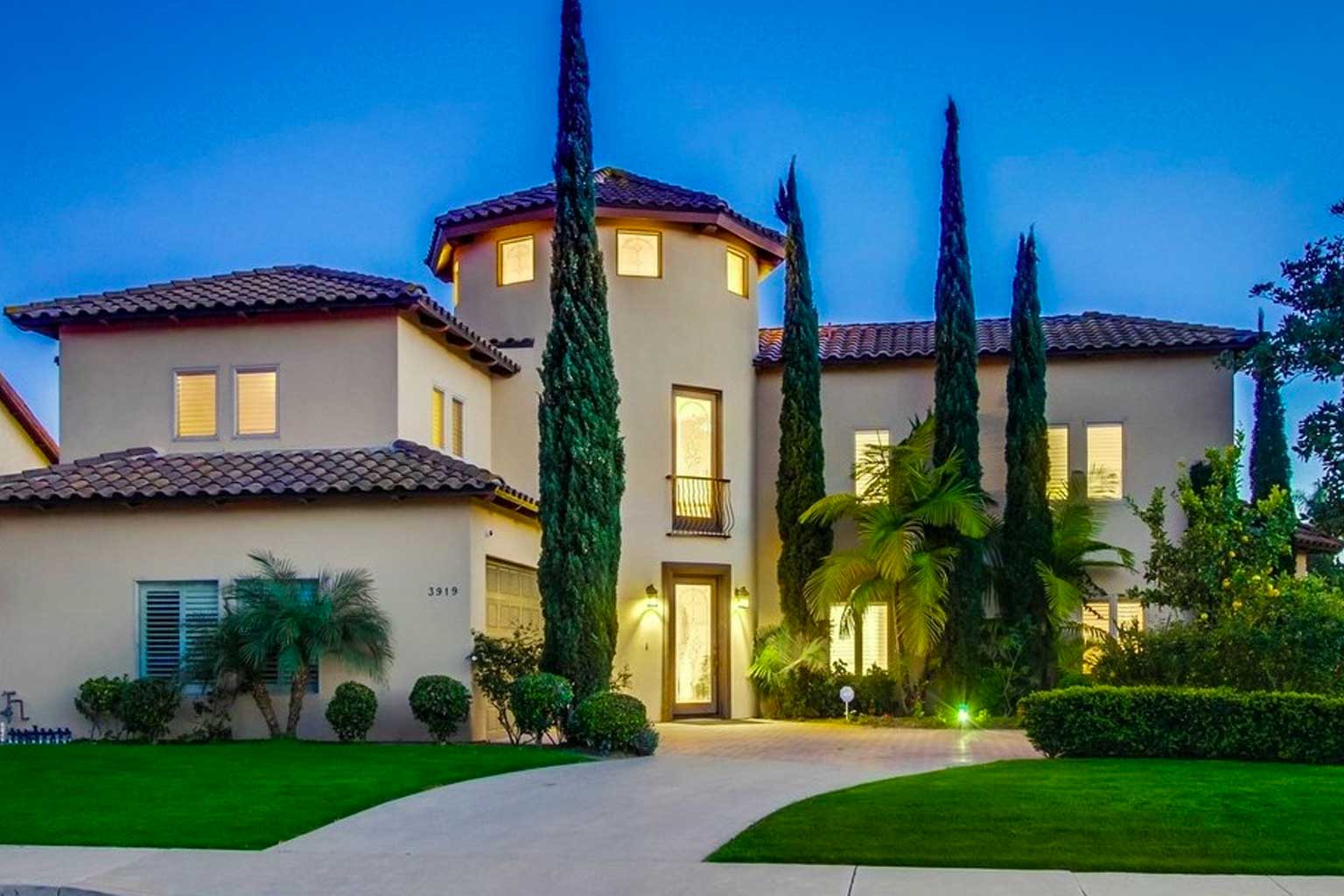 Let Regal Concepts provide the expertise to build a stylish and lavish, or comfortable and economical home just for you. We believe building a new custom home is not the process of choosing from predetermined floor plans, materials and products. A custom home is a home that is designed and built just for you and your family based on your personal needs.  The client's participation is the most important dynamic when building a new custom home. The home must reflect the client's personality, lifestyle functionality and economic desires.
At  Regal Concepts & Designs, we want your new home to a perfect combination and reflection of your dreams.
The picture on the top of this page features a stunning Mediterranean designed home with an unique spectacular round three story tower.  Also included are custom made windows and doors and handmade stained glass that show up beautifully at night.   The remarkable front entrance leads to a gorgeous open plan design, filled with natural light and with the highest quality custom craftsmanship.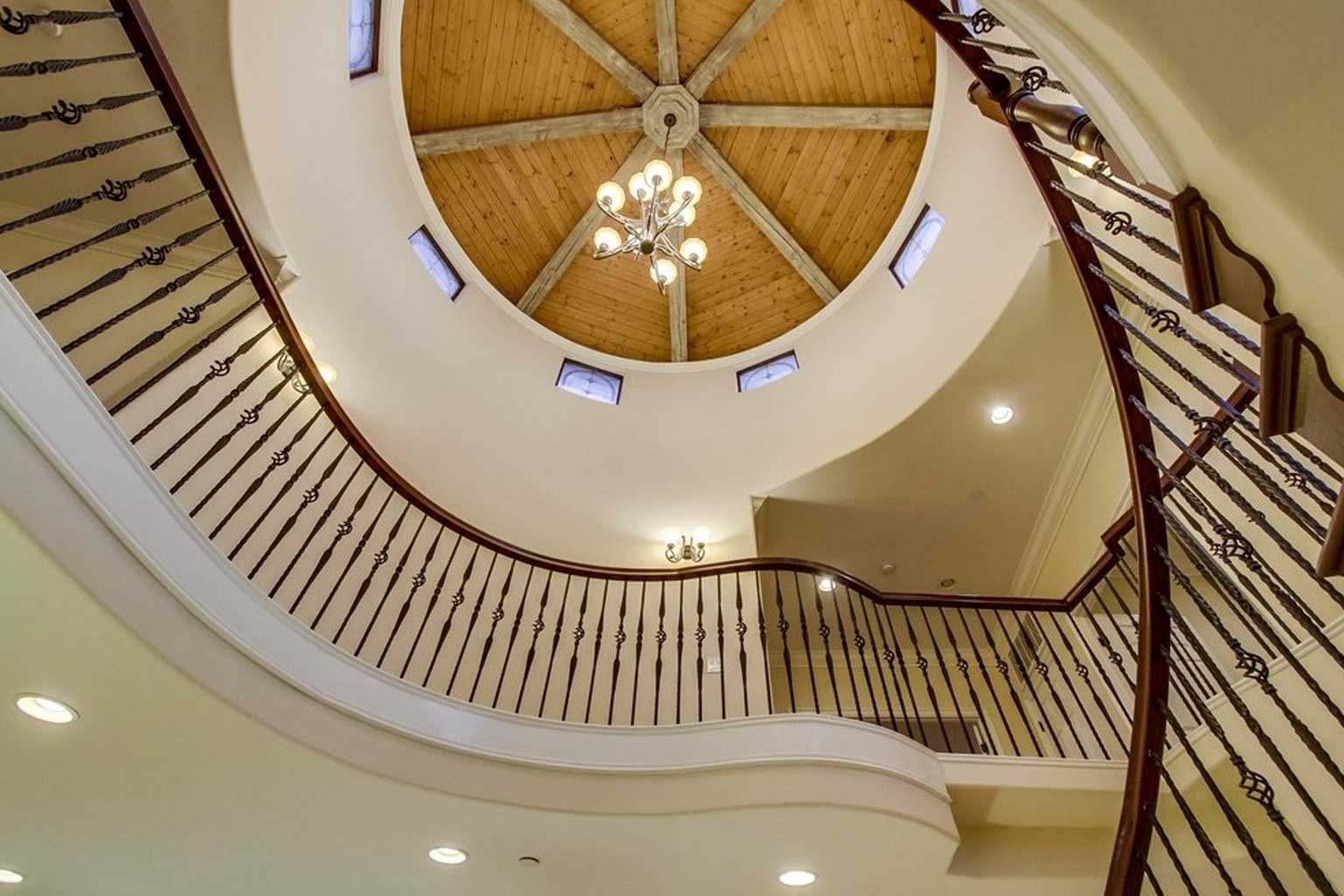 And the picture immediately above shows the interior of the unique three story tower where the staircase curves all around, accented by beautiful iron railings and cherry wood. The tower ceilings have distressed architectural beams with detail lighting all around.  Framed by the stained glass windows, this creates an absolutely stunning entrance to this exquisite home
In this next picture you will see a beautiful custom costal home that is accented with a copper roof.  Architectural moldings are used around the windows and doors to add depth and detail. The portico creates a formal entrance for the handmade arched doors, leading to a grand entrance with marble floors throughout the home.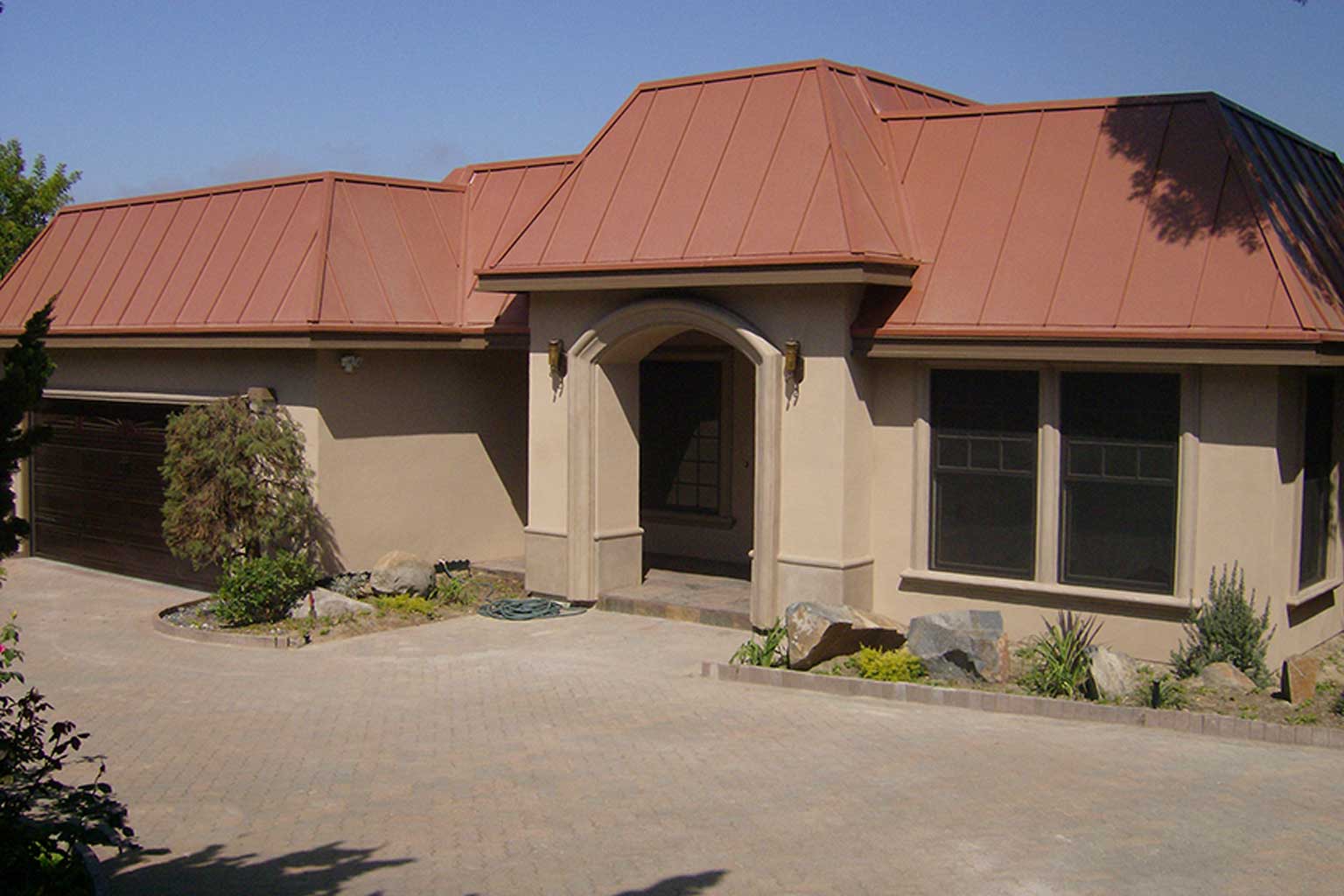 Next we show a striking custom home that features a gracefully curved master bedroom balcony to take in the beautiful views.  There is plenty of expanse windows and door, letting a cooling breeze run throughout the home and providing plenty of natural light.  The large French doors from the living room open onto the pool and rear yard, creating an indoor/outdoor aspect to this exquisite home.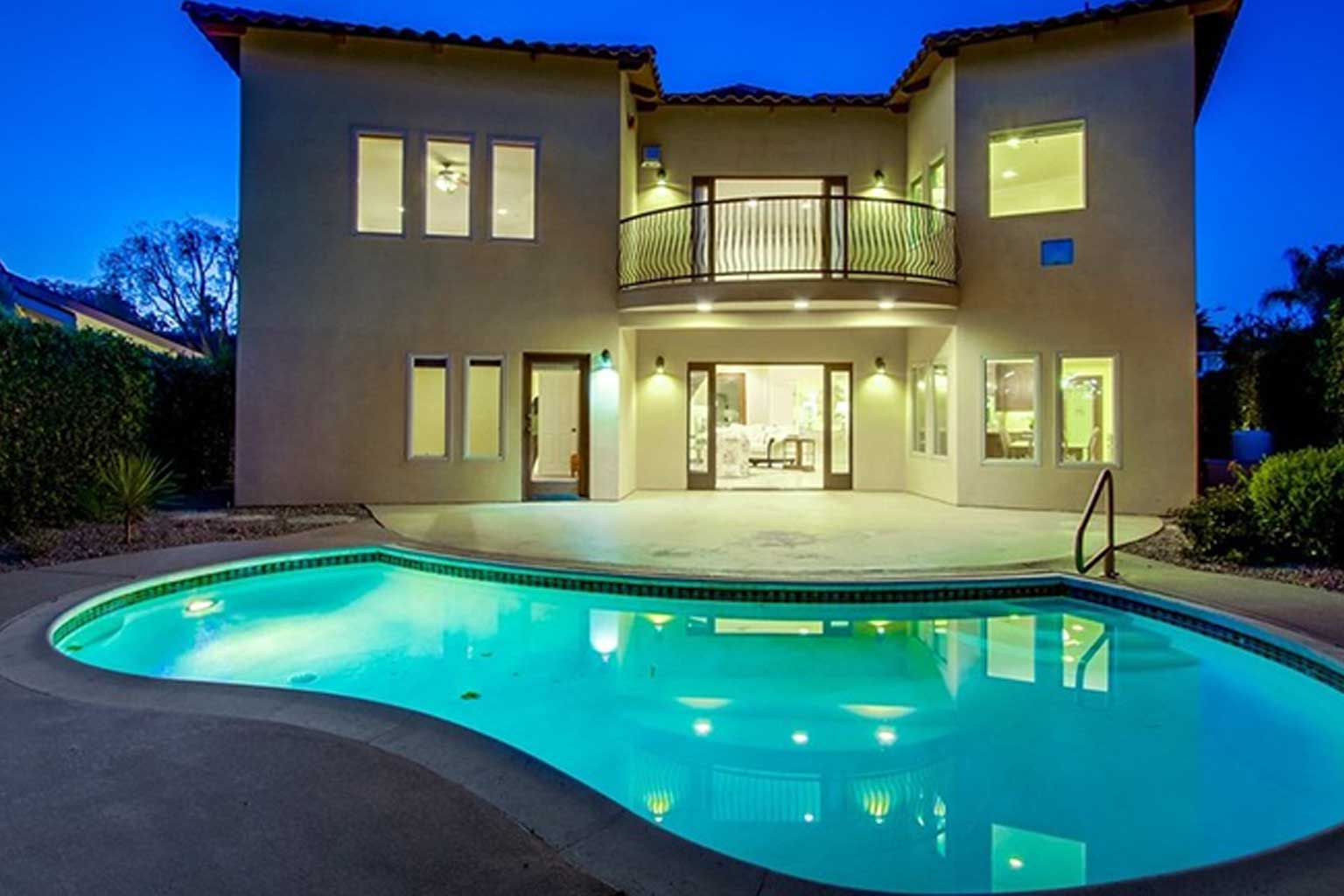 And finally you will see another form of new home that is referred to as an Accessory Dwelling Units (ADUs) are known by many names: granny flats, in-law units, backyard cottages, secondary units and more. No matter what you call them, ADUs are an innovative, affordable, effective option for adding much-needed housing in California.  An ADU is a secondary dwelling unit with complete independent living facilities for one or more persons.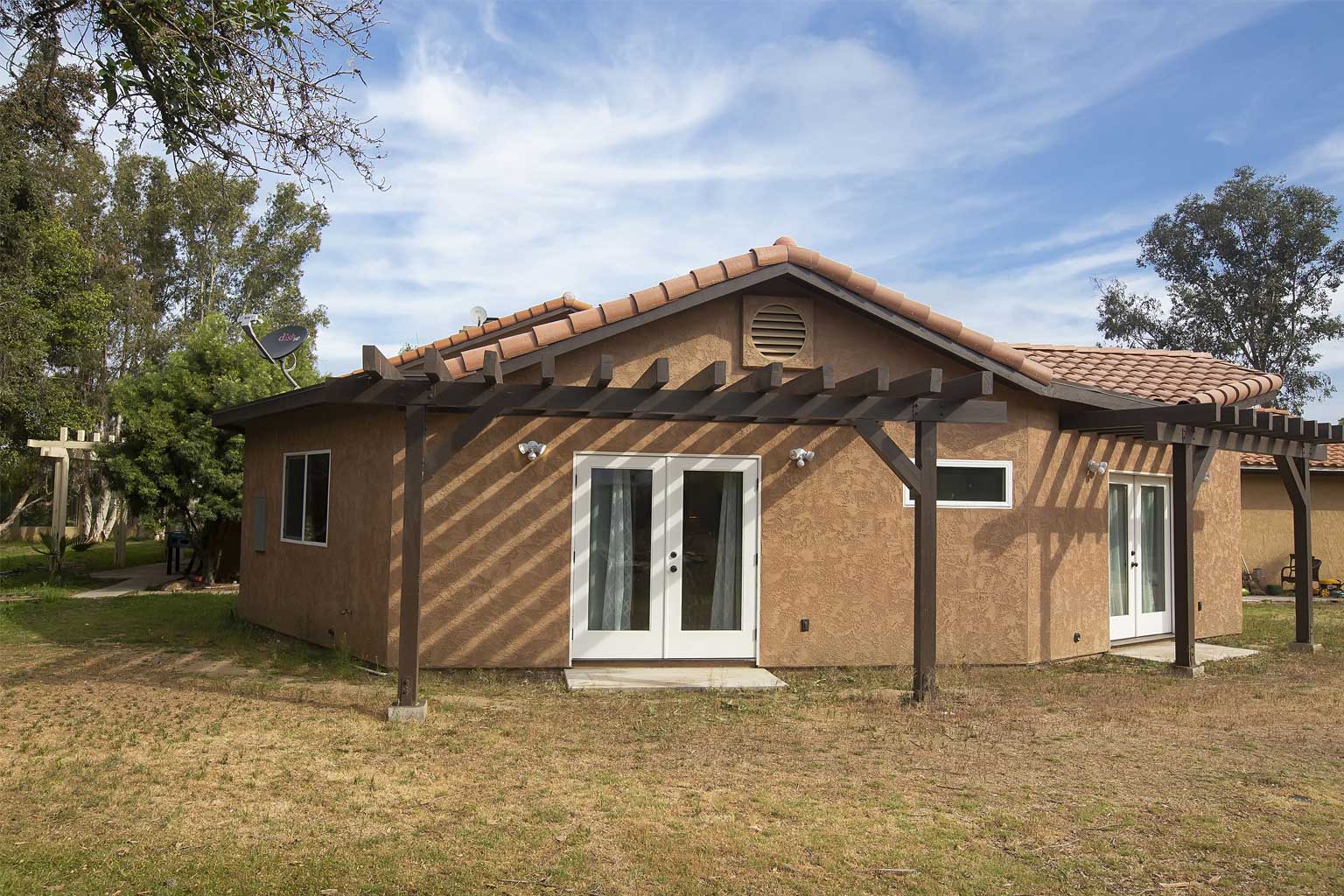 From start to finish Paul was there to answer any questions, make sure we felt good about everything, and offer advice on things. He truly cares and took the time to make sure we were happy. He has continued to help us get our landscaping back up to par and his crew did some other odds and ends for us. His core crew, are extremely trustworthy, conscientious, and do great work. We appreciated the fact that the project finished on time and we were able to celebrate Christmas in our house.  We are very happy with everything they did. We would gladly use them again and highly recommend Regal Concepts & Designs! Jenn G
It went great, this was second time using this company, Paul helped us with the designs, plans and permits. His crew did a great job of keeping the site clean and organized. The project was on schedule and came in on budget. The attention to detail was excellent, all of the workmanship was of the highest quality. We would definitely recommend Paul to anyone. Cari D
Paul Lyttle is not only a knowledgeable professional, but a true artisan of woodworking. We still live in Iowa while Paul and his crew at Regal Concepts and Designs are working on our home in Escondido, CA. He keeps in touch by phone and e-mail, sending us pictures of their work and ensuring that we are part of any decision. One of the things I valued most about Paul is his way of providing insight on what works and what looks good, while valuing our input and giving us what we want — really even better. If you want someone who is super trustworthy, has great taste and ideas, and superb skills, Paul Lyttle at Regal Designs & Concepts is who you want to do your work. Dania L
Reserve your consultation with
Regal Concepts and Designs

About Regal Concepts & Designs
Regal Concepts & Designs is a unique full service construction company, established in 1997. Our principle, Paul Lyttle, has over 23 years of extensive construction experience. Paul was formally trained in Ireland and certified by the City and Guilds of London as a Master Craftsman.
CA Lic. #770699