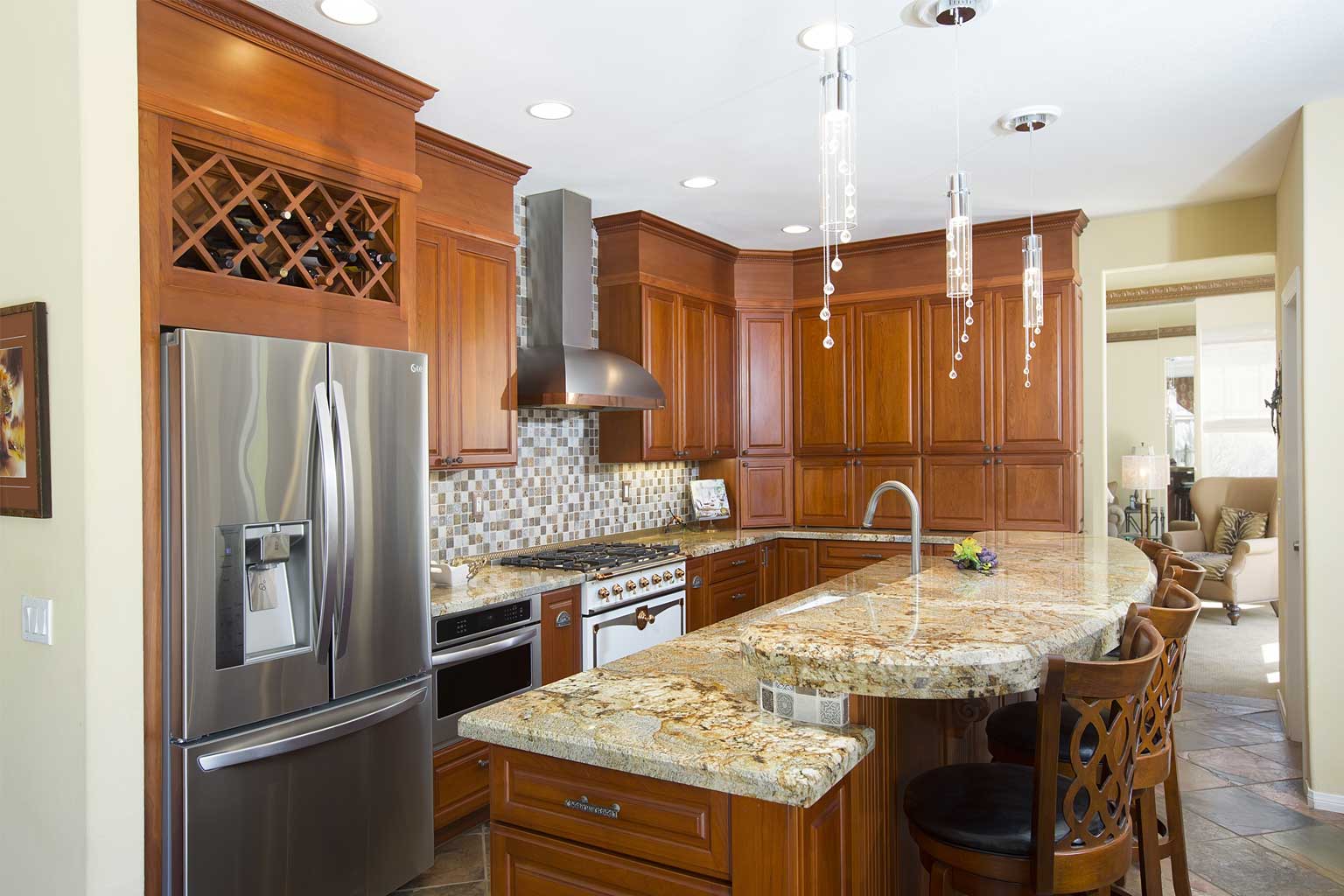 Whether you have an older home that you'd like to modernize or add to with an addition or second story, or perhaps build a new custom home in La Jolla, Regal Concepts is the local company we wish you to consider partnering with.
The costal jewel La Jolla is a wonderful neighborhood for families, generations live here. As an older neighborhood, we have been privileged to help many people turn there houses into their dream homes. Close to the Ocean and many wonderful boutique store and wonderful eclectic restaurants , It is a highly desirable neighborhood to bring a family up, and we thoroughly enjoy our projects in this neighborhood and meeting the wonderful people who live there.
To learn more about this beautiful place to live, we encourage you to visit the City of La Jolla website.
When it comes to planning for a remodeling project or building a new home, there are a lot of things to consider.  At Regal Concepts & Designs, our team of skilled professionals is here to help you create a home that fits your family and your lifestyle. We understand that remodeling and custom home building are big projects, and we'll do our best to make it as fun and stress-free as possible, so that you can come home to a house you love.
At  Regal Concepts & Designs, we want your remodeled or expanded La Jolla house, or new La Jolla custom home to a perfect combination and reflection of your dreams.
The picture on the top of this page features a Stunning remodeled kitchen. We used rosewood custom cherry cabinets, granite counter tops and a glass backsplash that enhances the warm colors of the granite and cabinets.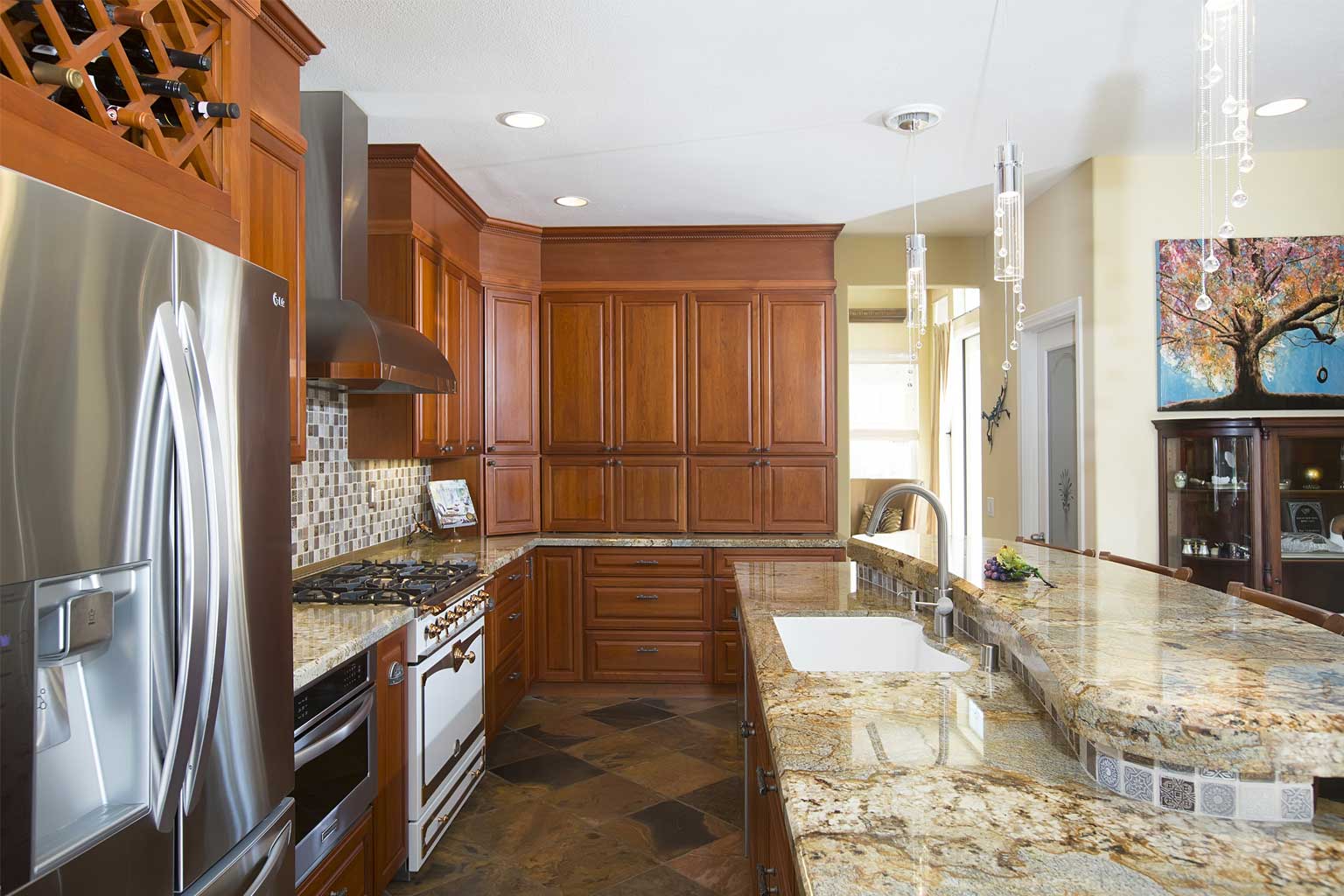 And the picture immediately above shows The beautiful island with a curved breakfast bar,  that the whole family can gather around. While family meals are shared.
In this next picture you will see a Beautiful custom kitchen with white glazed cabinets, huge island that incorporates a sink and wine fridge. The end of the cabinets are embellished with panels and faulted column and heavy carved corbels, That creates a stunning focal point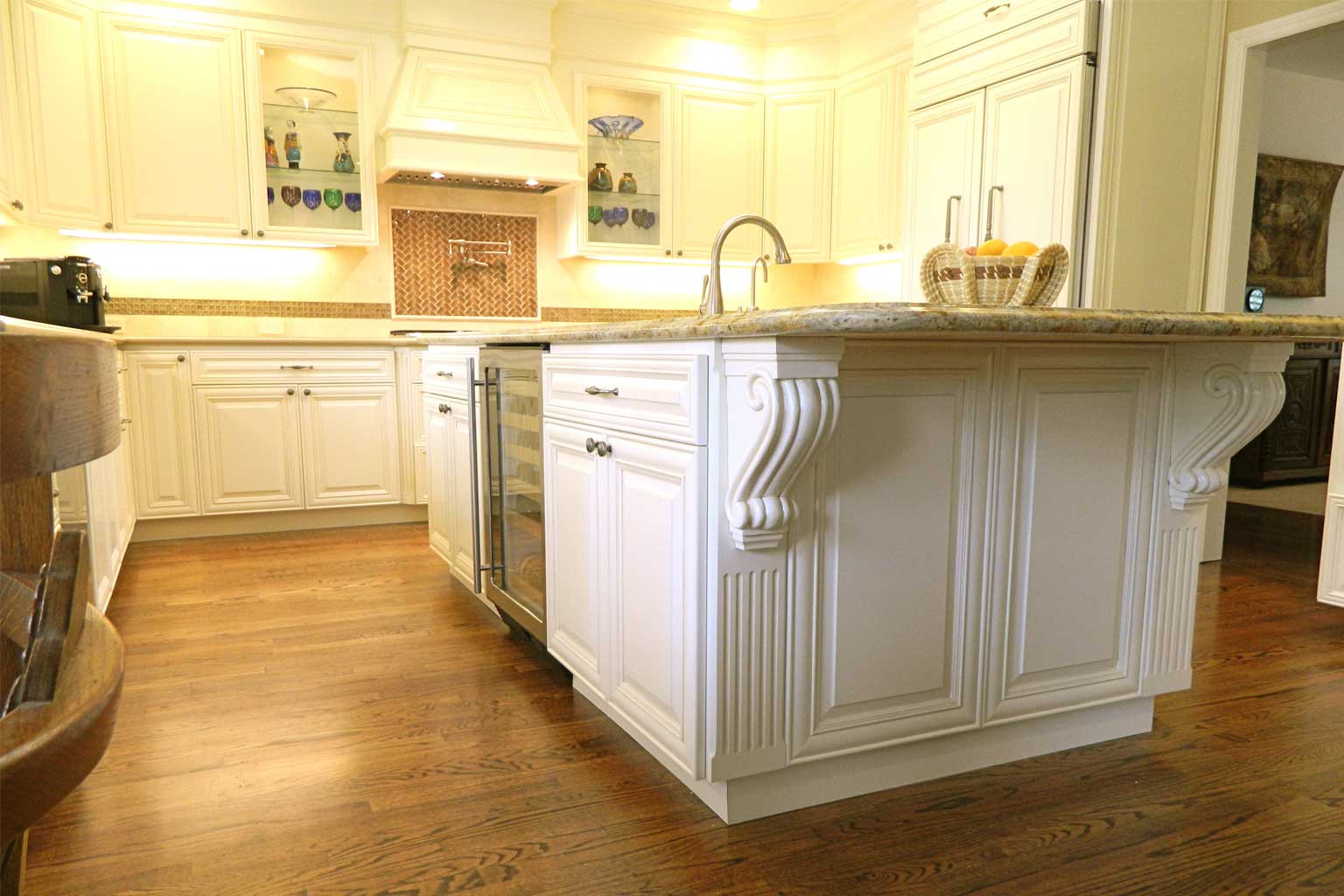 The picture below shows beautiful glass cabinets with accent lighting, framing a glass herringbone backsplash that features a pot filler with a custom made ventilation hood.
And finally we show a beautiful white glazed custom cabinets, with Granite counter tops, accented by a glass subway tile.
We brought plenty of natural light in to brighten up this stunning kitchen.
Contact Regal Concepts & Designs today so that we can schedule an appointment to help make your La Jolla Remodeling or New Custom Home Building dreams come true.
We are at the very end of a full remodel of our kitchen.  We picked Regal for several reasons.  Fist, we knew a friend who had Regal remodel her kitchen and she was very pleased.  Second, Paul's bid was reasonable considering that a different company had bid the job $35,000 dollars higher and a third bid was around Paul's price, but our friends' recommendation and our initial meeting with Paul sealed the deal.
His bid was clear and covered all of the items we wanted replaced.  His crew was friendly, efficient, and diligent workers.  They protected the area with heavy paper with heavy cardboard on top.  The kitchen was demo'd in a day.
The best thing about working with this company is the quality of work and the attitude of Paul and his workers.  They all really want you to be left with an excellent product and if changes come up, they are very willing to work with you to get the changes accomplished.  Paul was excellent at listening to any changes we brought up and then explaining the pluses and minuses of doing the change.
We are just ecstatic about our new kitchen.  It is so beautiful with deep cherry wood cabinets, exotic granite, and great crown moulding.  The kitchen is a warm, gorgeous, inviting area in our house now, thanks to Paul.  We are extremely pleased with the project and would like to express our gratitude to Paul and his crew for making it happen.
Regal Concepts did about a 500sqft addition to our house along with some remodeling to the existing part of the house. We added a bedroom, master bedroom with a walk in closet and a master bathroom. I should mentioned we have a 3 year old and when the project started, a 2 month old, and we lived at our house the whole time. From start to finish Paul was there to answer any questions, make sure we felt good about everything, and offer advice on things. He truly cares and took the time to make sure we were happy. His core crew, were extremely polite and had great attention to detail. They worked very cleanly and made sure the house was livable for us at the end of the day. We highly recommend Regal Concepts!
I hired Regal Concepts to open up the living room and restructure our kitchen layout in advance of a full scale remodel.  Paul and his crew were fantastic.  They were fast, efficient, as clean as you can be with demolition and construction, and reasonably priced.  The best of all was Paul's sense of space and design.  He helped us frame out what our oddly shaped kitchen/living room could look like and kept us from making errors that would hurt us during the next phase in the remodel.
Remodeling is a huge investment and I would recommend Paul to my friends when doing it.  They went out of their way to help (like picking up the appliances we bought and sent us to an awesome spot for appliance discounts.
Reserve your consultation with
Regal Concepts and Designs

About Regal Concepts & Designs
Regal Concepts & Designs is a unique full service construction company, established in 1997. Our principle, Paul Lyttle, has over 23 years of extensive construction experience. Paul was formally trained in Ireland and certified by the City and Guilds of London as a Master Craftsman.
CA Lic. #770699