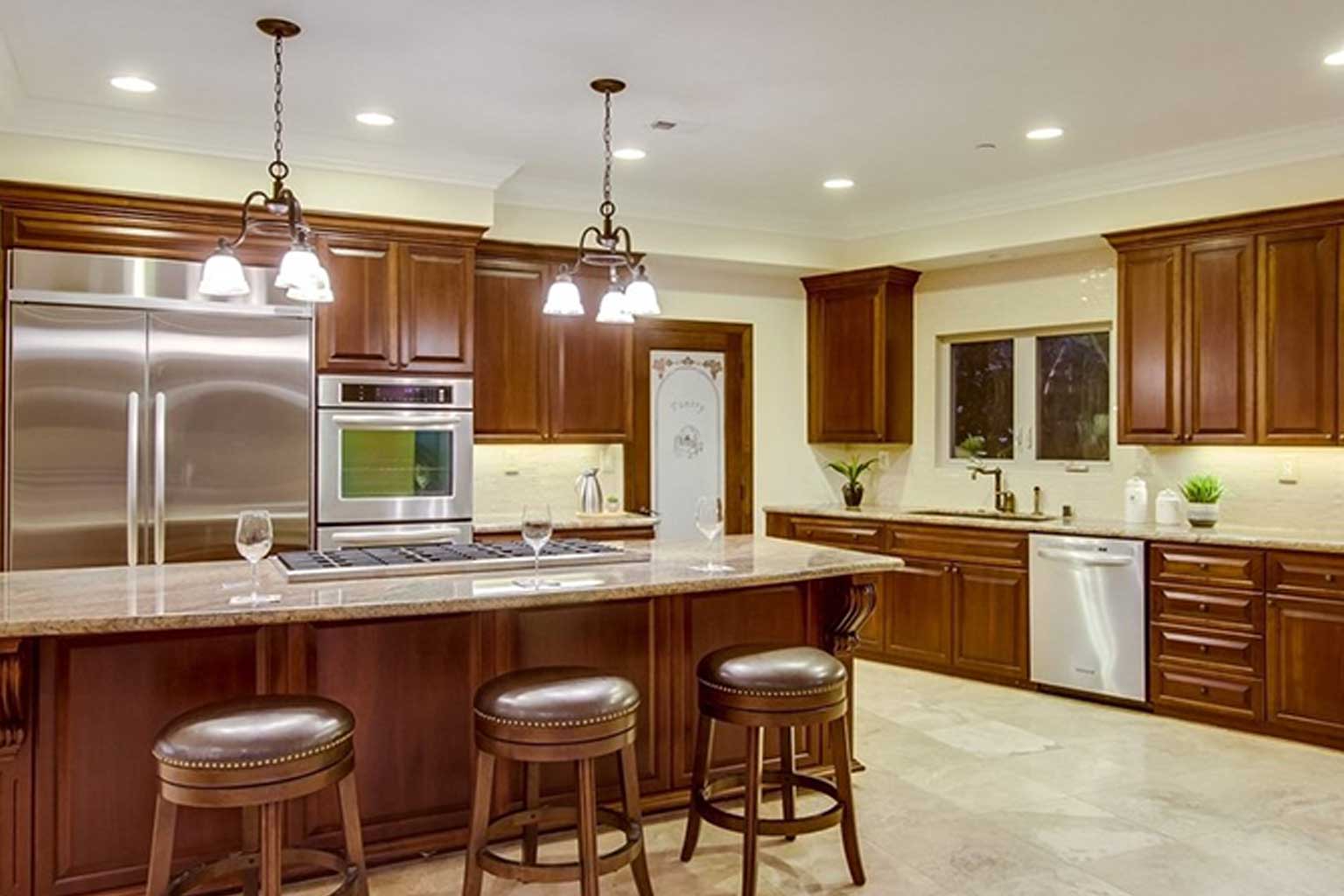 Whether you have an older home that you'd like to modernize or add to with an addition or second story, or perhaps build a new custom home in Rancho Bernardo, Regal Concepts is the local company we wish you to consider partnering with.
Centrally Located, Scripps Ranch is a thriving community.  Scripps Ranch was originally a 400-acre (1.6 km²) ranch owned by newspaper publisher E.W. Scripps.  Miramar Reservoir is located within Scripps Ranch and offers recreational boating and fishing.  It has many beautiful hiking trails and canyons and a large preserve. Close to the 15 freeway, it has great access to day trips to wine vineyards, Julien, or downtown San Diego and the beaches.  A wonderful place to live, with a close knit community.
To learn more about this beautiful place to live, we encourage you to visit the city of Scripps Ranch website.
When it comes to planning for a remodeling project or building a new home, there are a lot of things to consider.  At Regal Concepts & Designs, our team of skilled professionals is here to help you create a home that fits your family and your lifestyle. We understand that remodeling and custom home building are big projects, and we'll do our best to make it as fun and stress-free as possible, so that you can come home to a house you love.
At  Regal Concepts & Designs, we want your remodeled or expanded Scripps Ranch house, or new Scrips Ranch custom home to a perfect combination and reflection of your dreams.
The picture on the top of this page a custom kitchen with cherry cabinets and granite counter tops. The contrast of the light Travertine floors brings out the warm tones of the beautiful cabinets.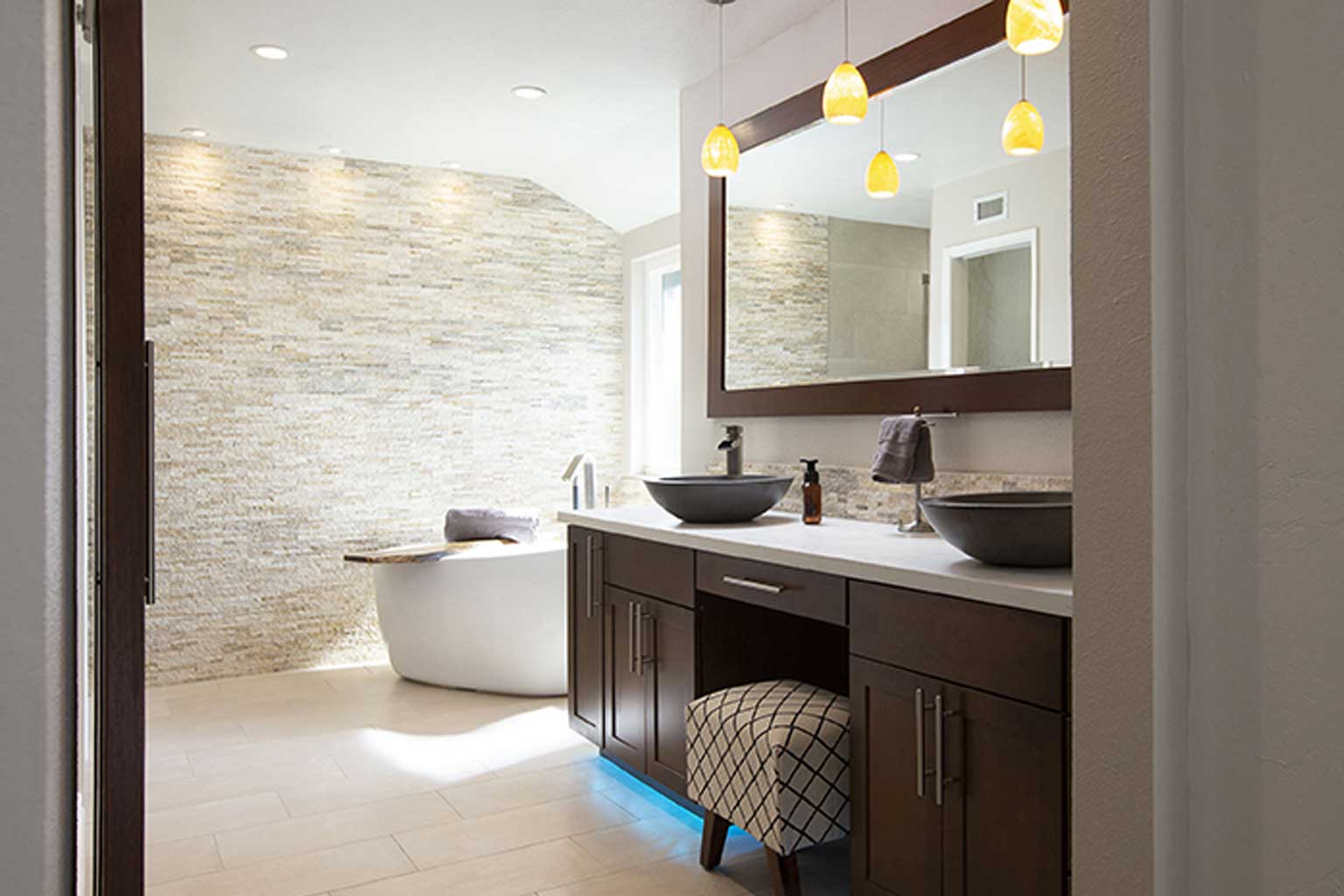 The  picture above shows a beautiful bathroom, with stack stone wall accents around the freestanding tub, the use of accent lighting, highlights the dimensional stone at night, creating a sanctuary to relax and soak in the tub.
The picture below shows an elegant master bathroom. The large soaking tub, has a copper surround, that gives a timeless grace.  The custom vanity with the hand carvings goes perfectly with the Lapidus Granite counter top.  A stunning bathroom, that is a spa like retreat.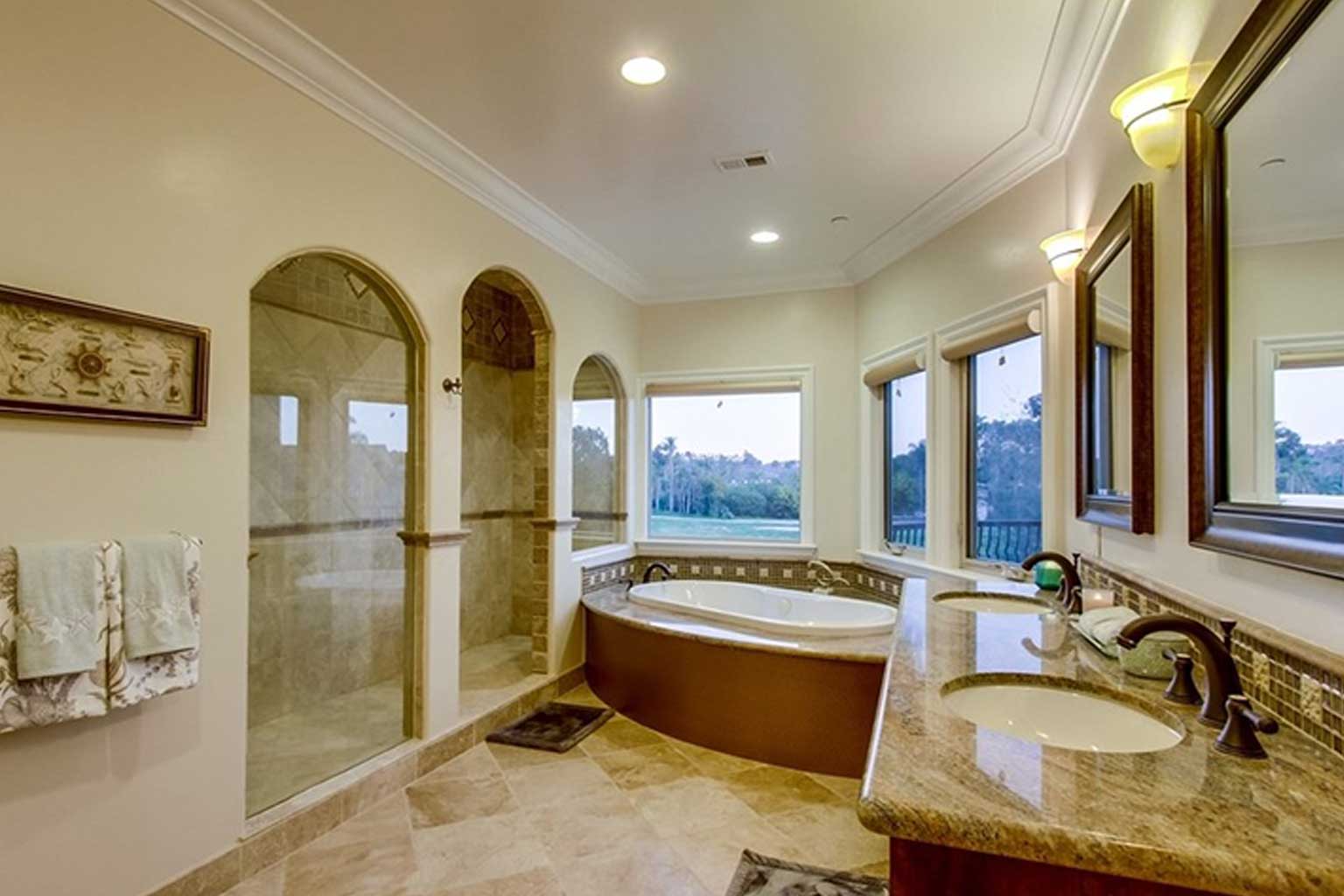 The next picture shows a beautiful traditional shaker style kitchen with Quartz counter tops.  The Marble backsplash adds a subtle color that ties the floor and cabinets together.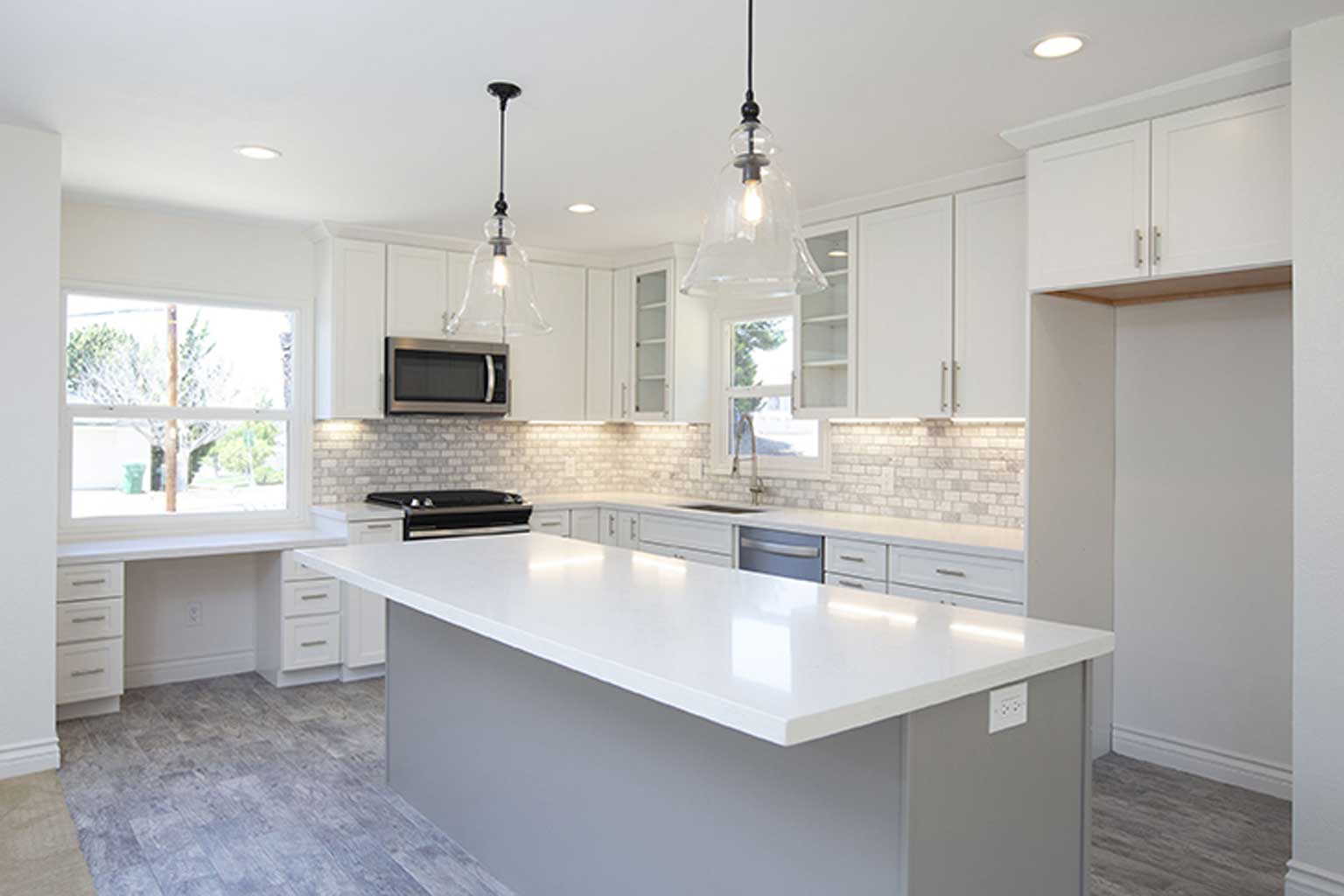 And finally we show a bathroom that features a curb-less shower, with cherry cabinets, granite counter tops, travertine tile.
The copper glass accent tiles are a sensational contrast enhancing the natural beauty of the stone.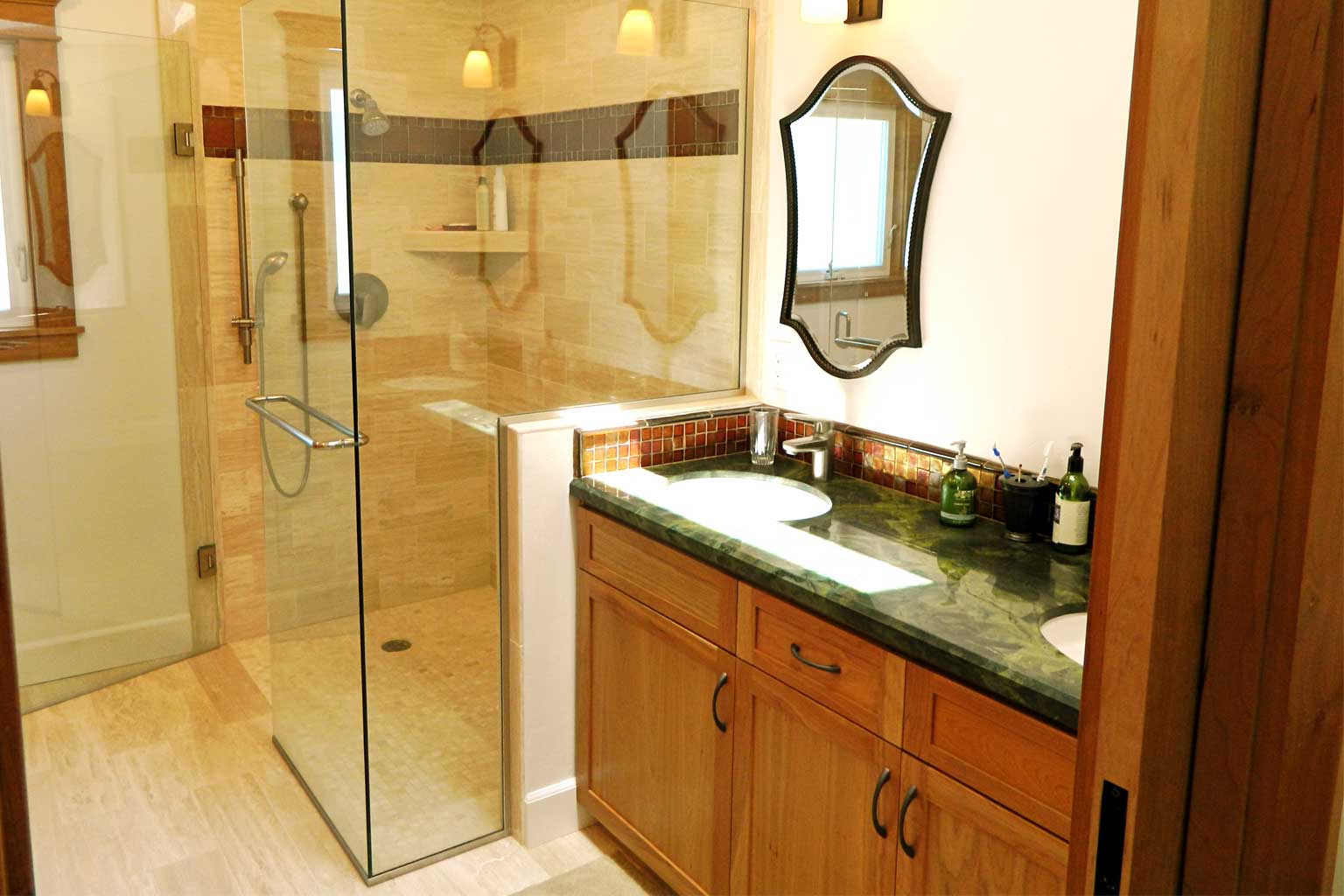 Contact Regal Concepts & Designs
 today so that we can schedule an appointment to help make your Scripps Ranch Remodeling or New Custom Home Buildingdreams come true.
Paul was very efficient/professional in proving the complete bid for the original job.  He also managed integrating the additional work, both in getting me quotes and then getting the work done.  I might have been less than organized in my approach but Paul managed to provide pretty much seamless performance.   Paul always made sure work was completed and that I was satisfied
with the work.
Paul and his team created a wonderful home for us. He is an artisan who takes pride in his work and it shows.
We love the gourmet kitchen, the renovation of the original space and the new bathroom. It was a great experience. We had never gone through anything like this before and we are so grateful for Paul's knowledge and suggestions for a wonderful outcome. Except for the changes we asked for, Paul held to his cost structure and the project was done within budget. Without hesitation we would recommend Regal Concept and Designs."
Reserve your consultation with
Regal Concepts and Designs

About Regal Concepts & Designs
Regal Concepts & Designs is a unique full service construction company, established in 1997. Our principle, Paul Lyttle, has over 23 years of extensive construction experience. Paul was formally trained in Ireland and certified by the City and Guilds of London as a Master Craftsman.
CA Lic. #770699