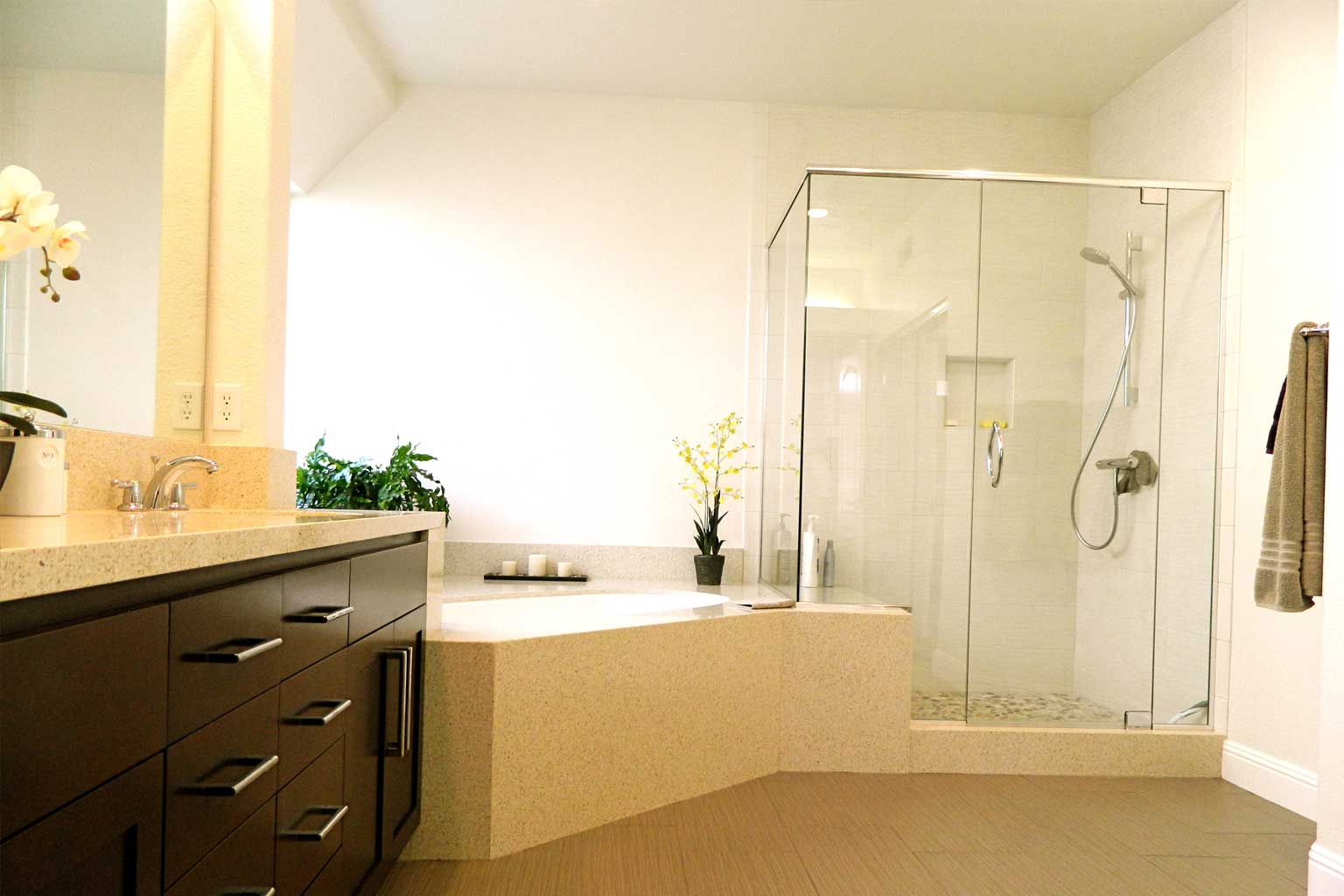 Whether you have an older home that you'd like to modernize or add to with an addition or second story, or perhaps build a new custom home in Rancho Bernardo, Regal Concepts is the local company we wish you to consider partnering with.
Centrally Located, Rancho Penasquitos is a thriving community, It features San Diego's oldest residence.  It has many beautiful hiking trails and canyons and a large preserve.  It is overlooked by Black mountain, which rises to an elevation 1500 feet.  Close to the 15 freeway, it has great access to day trips to wine vineyards, Julien, or downtown San Diego and the beaches. A wonderful place to live, with a close knit community.
To learn more about this beautiful place to live, we encourage you to visit the city of Rancho Penasquitos website.
When it comes to planning for a remodeling project or building a new home, there are a lot of things to consider.  At Regal Concepts & Designs, our team of skilled professionals is here to help you create a home that fits your family and your lifestyle. We understand that remodeling and custom home building are big projects, and we'll do our best to make it as fun and stress-free as possible, so that you can come home to a house you love.
At  Regal Concepts & Designs, we want your remodeled or expanded Rancho Penasquitos house, or new Rancho Penasquitos custom home to a perfect combination and reflection of your dreams.
The picture on the top of this page a contemporary bathroom, the integrated tub and shower, flow together seamlessly.
The warm colors, heated floor and natural light create a sanctuary to relax and unwind in.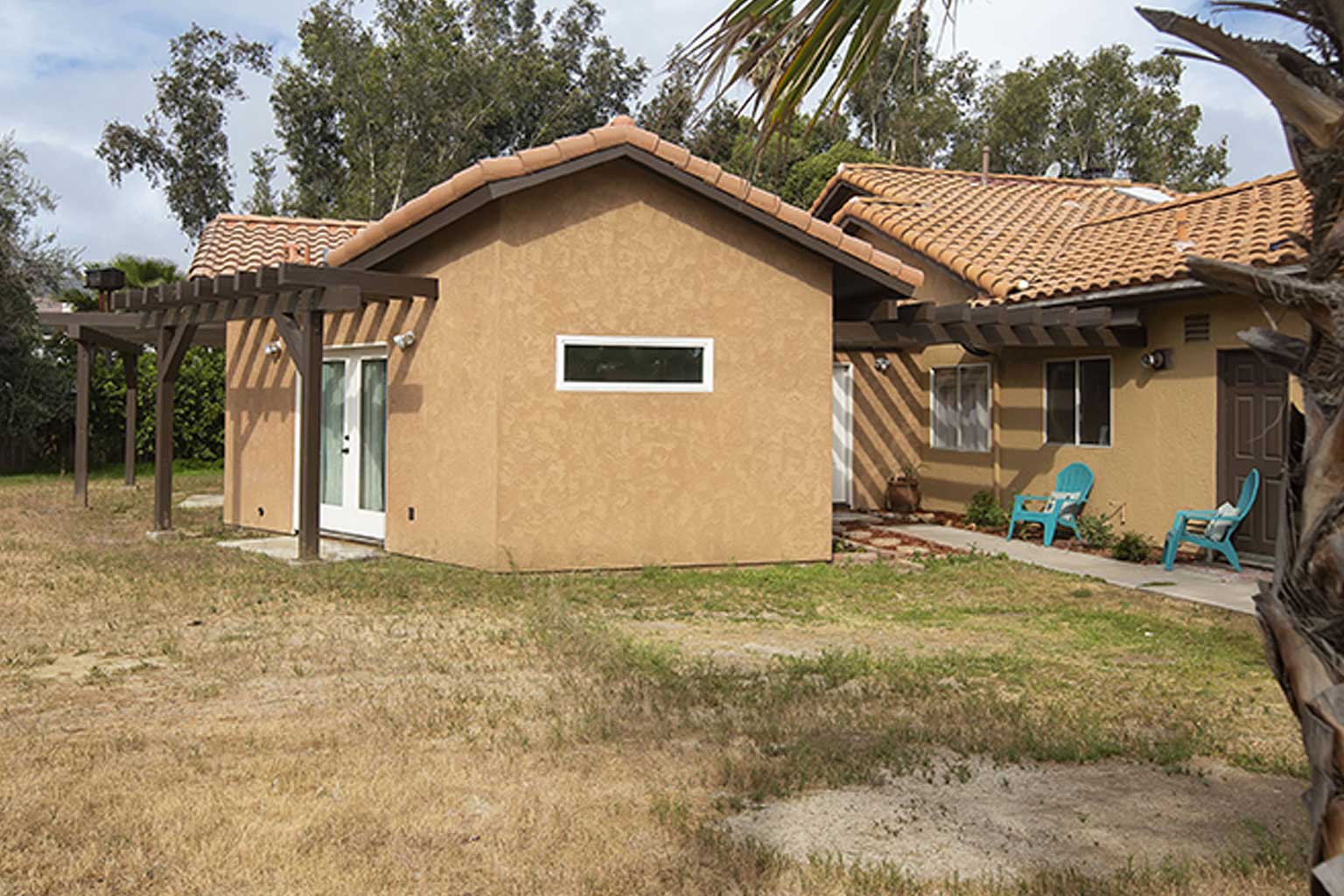 The  picture above shows an Assisted dwelling unit addition.  We added 1100 square feet onto the house, building a space for family to be close.   The finishes match the house exactly. This created a space for a large family to be together, yet have some privacy.
The picture below shows the inside of the ADU, the large bedroom and en suite bathroom is a perfect room with a large walk in closet.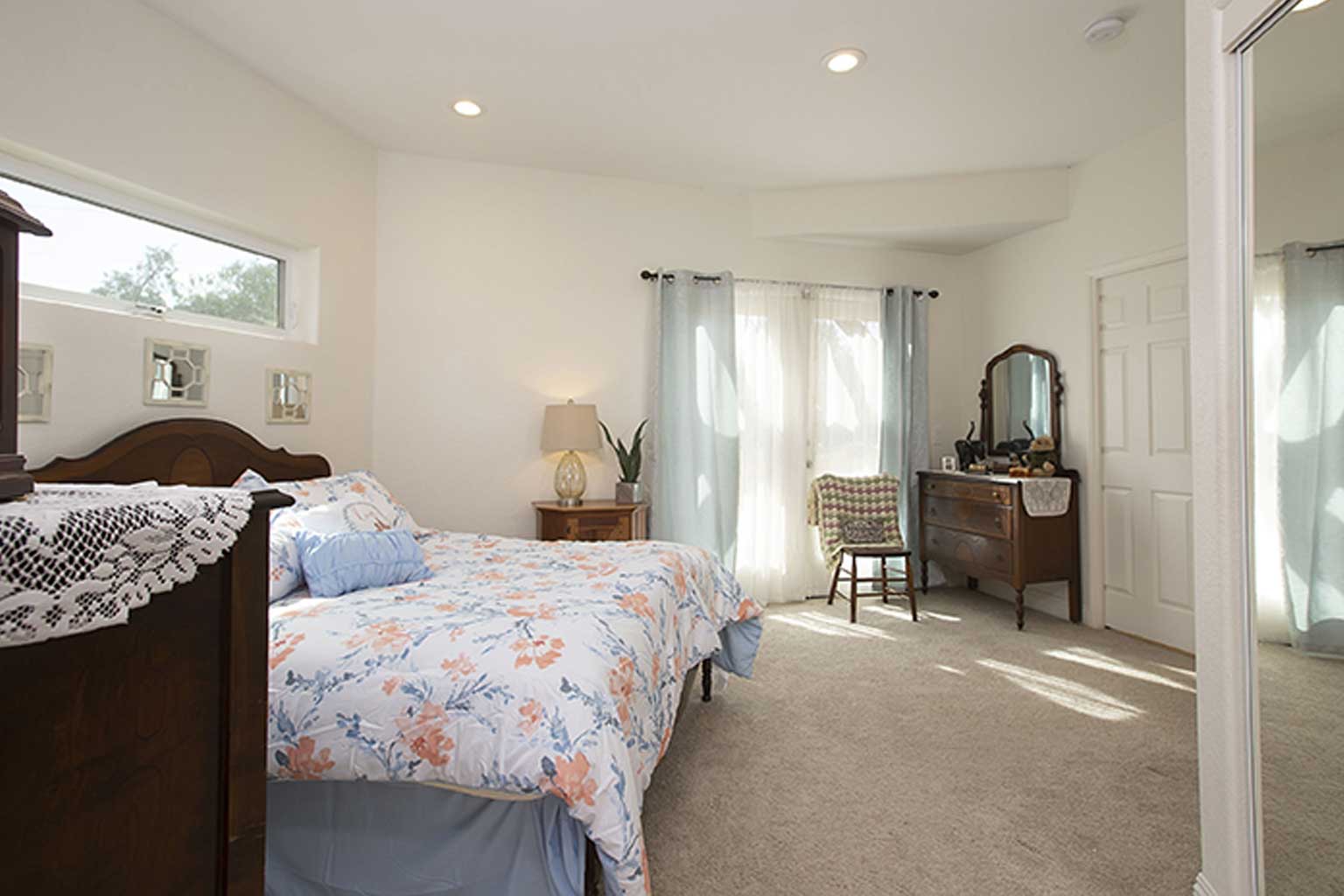 The next picture shows the ADU Kitchen, the cherry cabinets and granite counter tops are accented by glass backsplash. Plenty of counter top space make this large kitchen perfect for this granny flat.
And finally we show the ADU bathroom, the large walk in shower with travertine tile and glass accents, cherry cabinets make this a warm inviting beautiful space.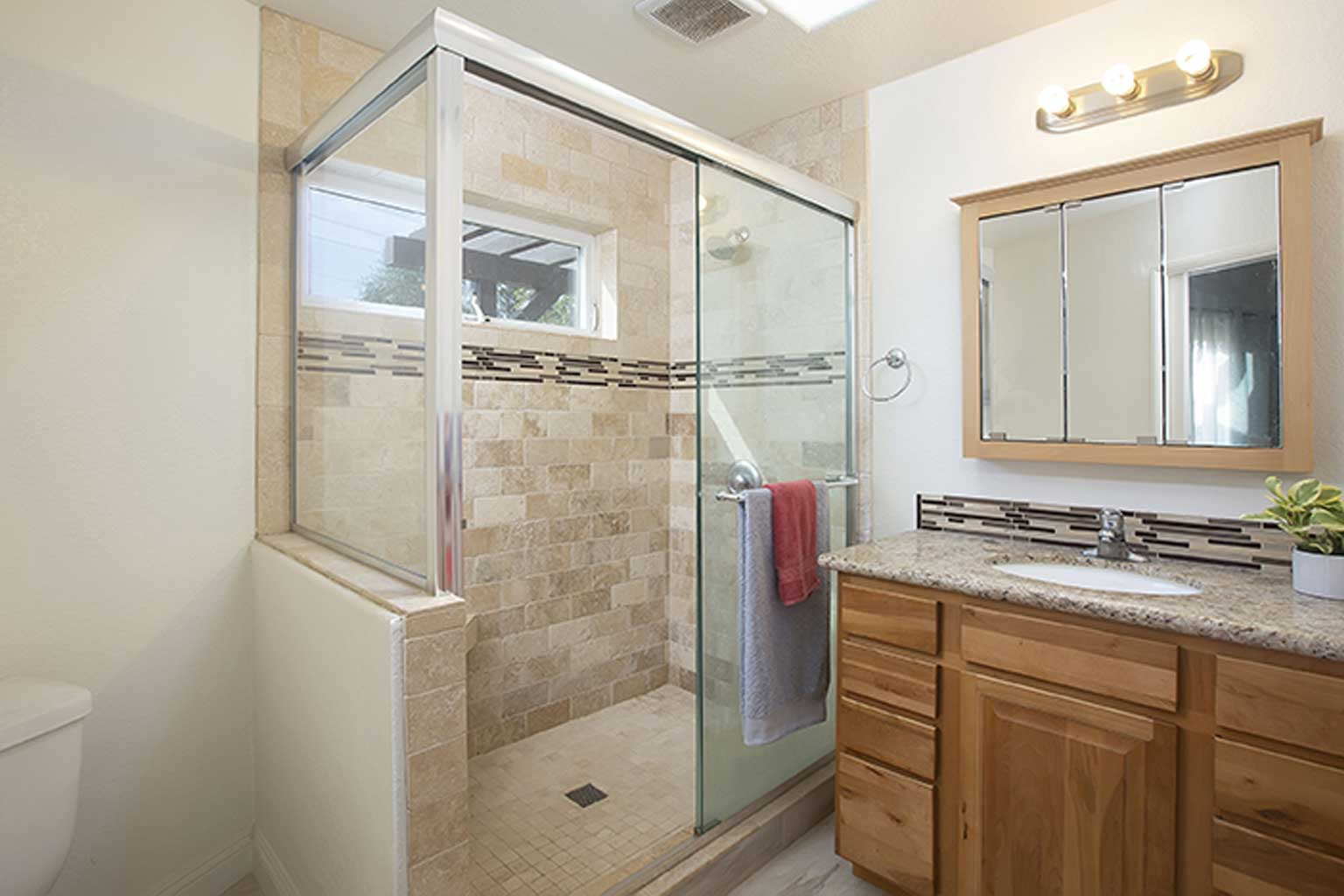 Contact Regal Concepts & Designs
 today so that we can schedule an appointment to help make your Rancho Penasquitos Remodeling or New Custom Home Building dreams come true.
We are in the middle of the remodel project right now but this is an EXCELLENT company to work with. Paul is the contractor and makes sure that everything goes smoothly. He is patient, honest, responsive and professional. I feel so fortunate to have found this company and to be working with a contractor who we totally trust. He has integrity and works with his clients to make certain that they are completely satisfied.
I selected Paul and Regal Concepts to remodel my bathroom for three reasons – first, he was the most prompt and easy-to-get-a-hold-of contractor I contacted for a quote. Second, his quote was within my budget range. And finally, my house is older (1949), and he was very knowledgeable of the possible old house issues that might arise, giving me the confidence that he knew what he was doing and would do a quality job.
Paul and his team did a fantastic job. The new plumbing and fixtures all work great, the tile work was beautifully done, and the project was even finished ahead of the quoted schedule. As a convenience to me, the team was obviously conscientious about keeping my house clean while they worked, and I really appreciate the fact that they re-installed the toilet at the end of each work day, since this is the only bathroom in the house!
All in all, Paul made my bathroom remodel very easy for me, and I would recommend Regal Concepts to anyone considering a bathroom or kitchen remodel.
From the beginning bid proposal meeting to the last inspection, Paul and his crew listened to our plans, ideas, and concerns.
They addressed every detail and showed experience with effective advance planning.  Cleanup was also well completed.
Reserve your consultation with
Regal Concepts and Designs

About Regal Concepts & Designs
Regal Concepts & Designs is a unique full service construction company, established in 1997. Our principle, Paul Lyttle, has over 23 years of extensive construction experience. Paul was formally trained in Ireland and certified by the City and Guilds of London as a Master Craftsman.
CA Lic. #770699