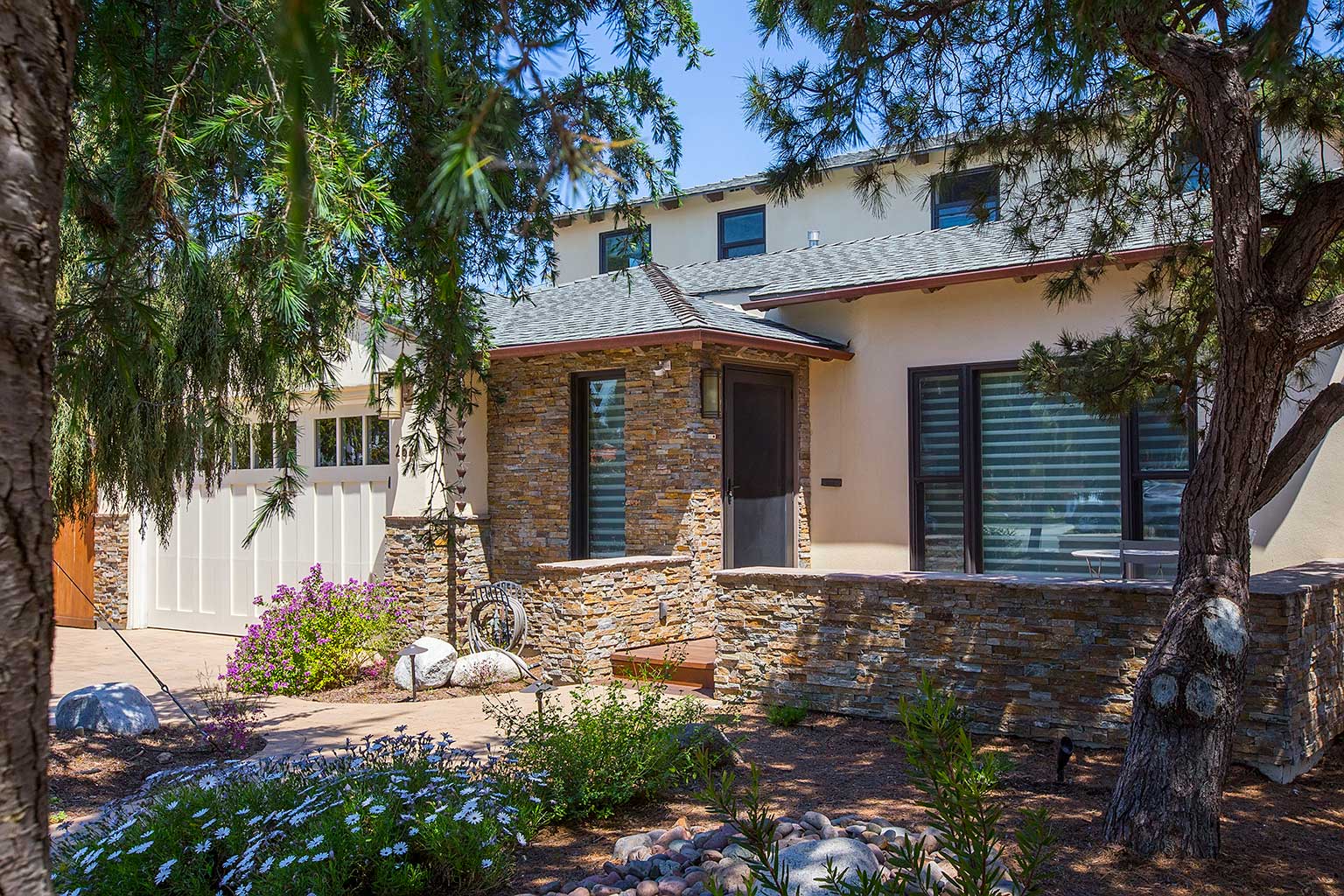 Whether you need a little extra space or a major expansion, Regal Concepts & Designs will create a solution for your needs. Adding an addition onto your home can be the solution you need to expand the livability of your space. Weather you need to enlarge your kitchen or dining room, create a spacious master bedroom and bathroom suite, or just need more space for a family room, we can handle the project for you. We have added space to existing homes not only by expanding outwards, but also by expanding upward.
So, when it comes to planning for an additions remodeling project, there are a lot of things to consider so that it will become extra room where everybody will feel comfortable and welcome.
At  Regal Concepts & Designs, we want your remodeled kitchen to be a perfect combination of good looks and effective functionality.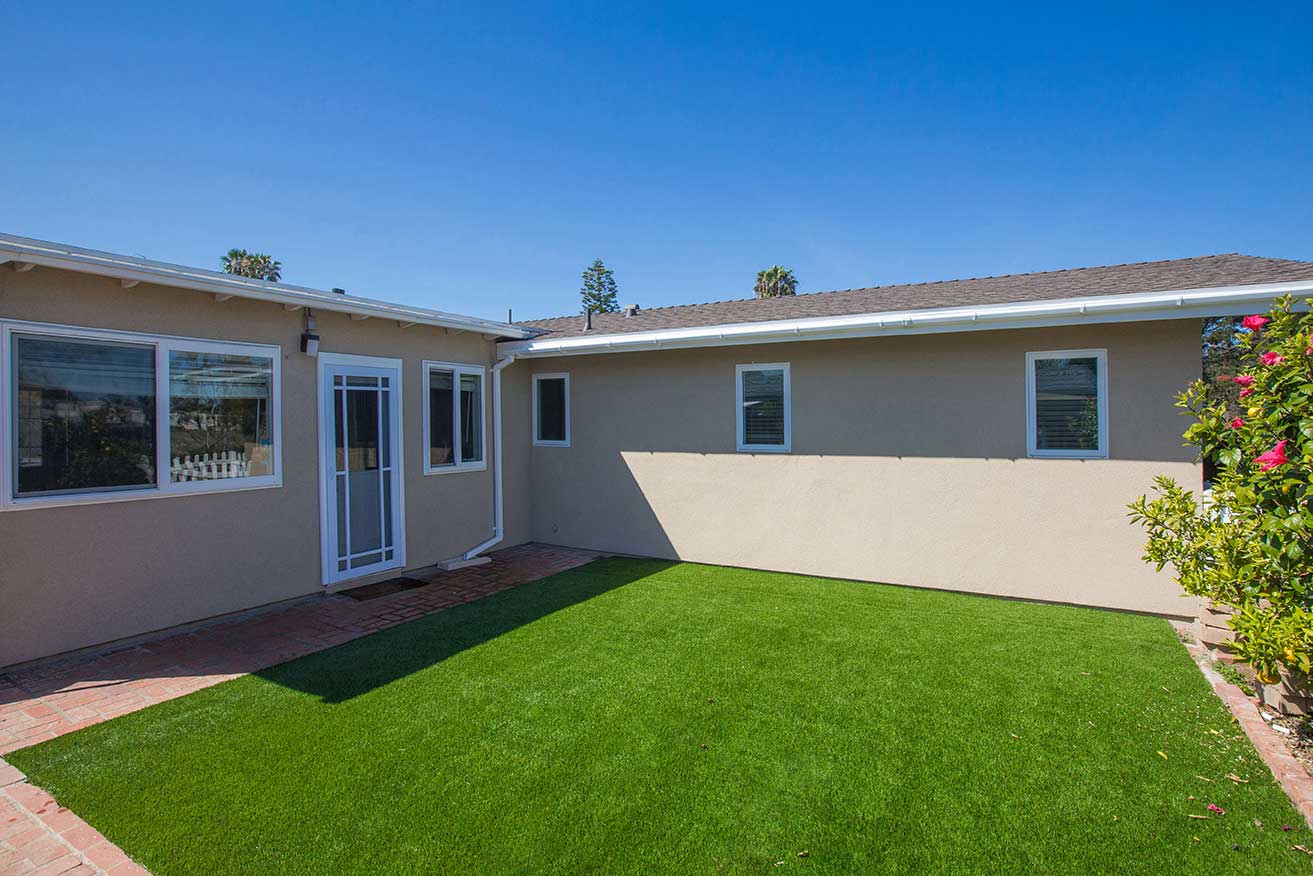 The picture on the top of this page features space where we pushed out the exterior wall to make the living room much larger.  We also added a front deck with masonry walls that we carried across the front of the house.  This created a peaceful space to enjoy the yard and outdoors.   And the picture immediately above this section shows an addition we designed to help create a new backyard for their children to play in.  Regal Concepts and Designs installed new synthetic turf and fencing to make the backyard a kid friendly protected area. We matched finishes to blend the addition with the existing house.
In the pictures that follow, you will find a few different styles of new additions remodeling projects.   The first one is where we added a guest bedroom and a master bedroom, an office and a new bathroom.  This was completed for a young growing family who loved their neighborhood, but their home was too small.   The new master bedroom has a large walk-in closet and attached ensuite, that has changed there home completely. They love their new home and backyard!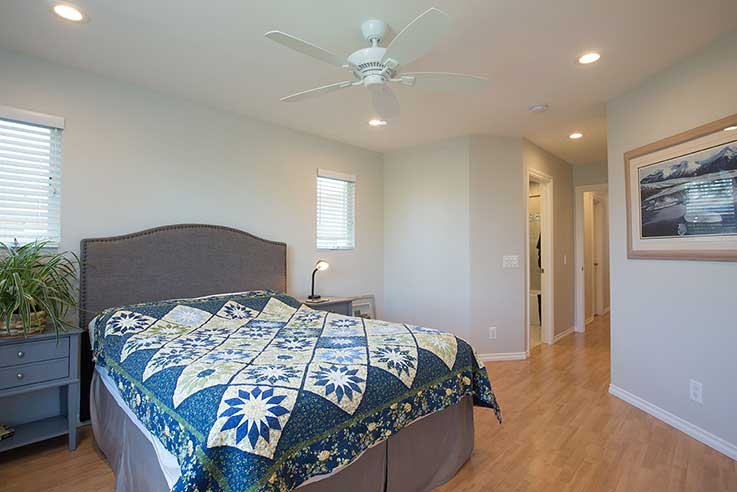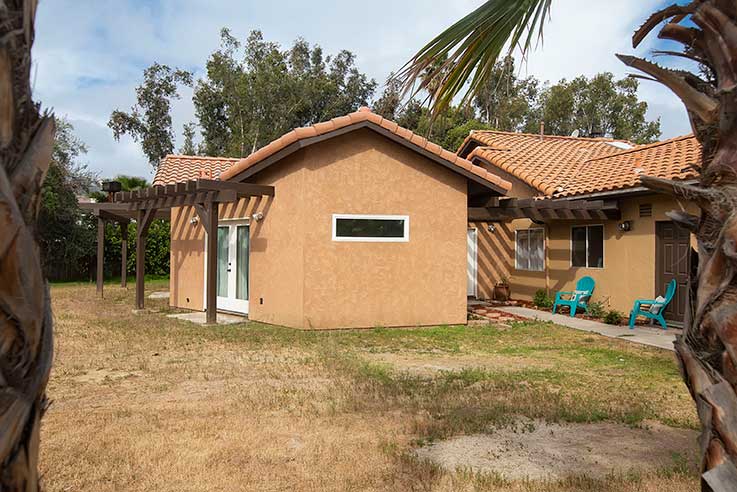 A new addition can be one of the more impactful changes to a home. It reflects the homeowner's needs, style, and wishes.
In this next new addition project, we built on to the existing house, matching the finishes exactly.  The finished product is an addition that looks like it has always been there.  1200 square feet was added to this Mediterranean style custom home, significantly increasing the living space.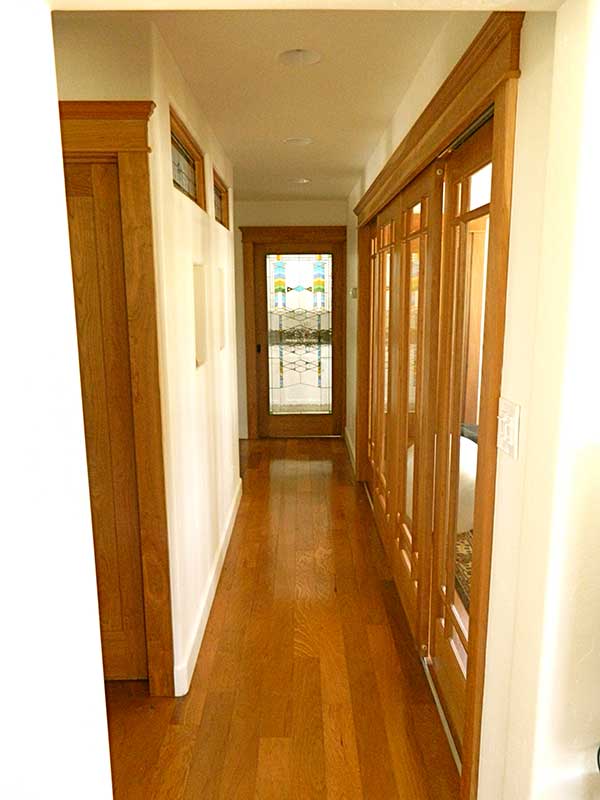 We added an additional guest bedroom, master bedroom and master bathroom, office, laundry room and master closet to this Pacific Beach home.  The cherry doors with stained glass creates a beautiful hallway full of light and warmth to their home.
Contact Regal Concepts & Designs today so that we can schedule an appointment to help make your New Addition Remodeling dreams come true.
As this was my first renovation experience, I had some trepidation.  I had heard horror stories from neighbors about contractors disappearing after they began work or not completing the work accurately or in a timely fashion.  But we had a great experience working with Paul.  From the beginning of the process, Paul's first concern was to make us happy and to do the project as we wanted.  Not only was the work scheduled on a daily basis until it was completed, but Paul was also very responsive to all questions and concerns we had.  Calls and emails were returned immediately, and if a site visit was required he was there the same day.  His crew spoke very highly of him and love working for him, which, to me, speaks volumes about his integrity.  All members of his team are highly skilled and very professional. The crew always arrived on time, and I loved that they cleaned up every single day.    At completion, there were no major issues — everything was installed correctly and worked the way it should. Paul Lyttle and his team at Regal Concepts & Designs do superior quality work, and I highly recommend this company.
My nondescript ranch style home was transformed into a light-filled, Tuscan Villa. Paul delivered a truly custom design with many architectural features. We had asked for a portico and we received a porte cochere. What is a porte cochere, we asked? Well, it went beyond our request for a portico and became a veranda, much to our delight. Paul and his architect, Jan, are well worth the money — along with his highly skilled and wonderful crew. What stands out most about him is his master craftsmanship, as well as his artistic design capabilities. With most remodelers, especially the most well known, there are many different players: the designer, the architect, the salesman, the crew, the project leader, etc. etc. Regal Concepts and Design really do take out the middlemen. Therefore, you reap the benefits.
We chose Paul after getting bids from 4-5 other contractors. After coming by to assess the work we wanted, he sent a detailed bid that really helped us understand what we could accomplish with the budget we had. He responded promptly to questions about certain aspects of the bid, e.g., could we do this without doing that and what how would that change the bid. He was patient and thorough with his answers and costs. Some of the other contractors seemed to talk in such generalities that is was difficult to feel comfortable that the costs wouldn't increase after they started working. That never happened with Paul. Paul came by almost everyday that the guys were on the job and reviewed the work. If he wasn't there personally, it was obvious he was talking with the crew by phone. He proactively discussed issues with us as they came up and offered solid solutions and/or options. There were no big surprises or changes in the original bid due to unforeseen problems. It is obvious that has done this work for many years and had excellent design recommendations. We highly recommend Paul and his company for any remodeling work you need and we will call Paul for our next remodel Thank you, Paul and crew!
Reserve your consultation with
Regal Concepts and Designs

About Regal Concepts & Designs
Regal Concepts & Designs is a unique full service construction company, established in 1997. Our principle, Paul Lyttle, has over 23 years of extensive construction experience. Paul was formally trained in Ireland and certified by the City and Guilds of London as a Master Craftsman.
CA Lic. #770699